PAT conveners briefed about political situation in Pakistan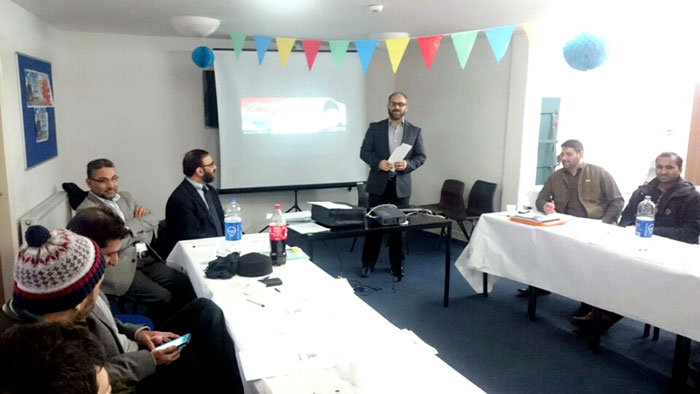 Pakistan Awami Tehreek (UK) arranged a workshop for its conveners on February 22 in Walsall.
Conveners from all over UK attended this workshop. Its purpose was to educate and motivate the conveners, and discuss how PAT UK can move forward to propagate the party's message in the current political scenario. Several activities and talks by senior colleagues from other forums made this workshop a huge success. Dr Raheeq Ahmad Abbasi, President Pakistan Awami Tehreek, also addressed the conveners via telephone. He threw light on the political strategy of PAT and apprised the participants of the conference about ongoing party elections. He told them that PAT would take full part in local governments' elections in the country. Following the conclusion of the programme, a cake was cut on the occasion to celebrate PAT chief Dr Tahir-ul-Qadri's 64th birthday.