MWL UK Executive's successful visit to Scotland 2015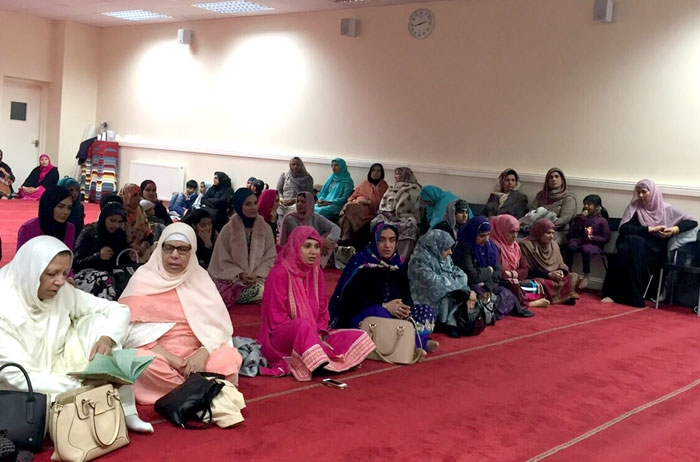 By the Grace of Allah Almighty and blessings of the Holy Prophet (SAW) Minhaj Women League (UK) Executive under the leadership of Mrs. Fatima Mash'adi completed their first visit to Scotland on 2nd March 2015.
The aim of the visit was to reorganise the MWL within Glasgow and also to form new teams to enhance the propagation of the true teachings of Islam under the banner of Minhaj-ul-Quran International (MQI) within Glasgow and then ultimately within Scotland.
During MWL-UK Executive's two day visit, the MWL-UK attended a programme in Glasgow 'Celebrating the Life of Ghaus-ul-Azam Shaykh Abdul Qadir Jilani (RA)' where Mrs. Fatima Mash'adi delivered a message of the teaching of Ghaus-ul-Azam (RA) and discussed the different states of the ego (the inner state) and how each stage of the ego foregoes bad acts and ultimately reaching the state of completion (kamila) where each and every act is carried out solely for the pleasure of the Lord Almighty.
After the programme in Glasgow MWL-UK had a meeting with the members and through their consultation formed a zonal body for Scotland to oversee the activities of Scotland as a whole. And three new MWL teams within Glasgow were formed so that MWL activities were spread across Glasgow so that it is easily accessible to the masses.
The MWL-UK also travelled to Dundee where they met members of MQI and through the consultation with the members formed a team comprising of 6 members to carry out the message of MQI through various activities.
The first tour of MWL-UK was a success in Scotland where they have formed a Zonal Body and 4 new teams to spread the true message of Islam that is love, peace and knowledge.
Reported by Ambreen Mehmood MWL Scotland