Ceremony held to celebrate students' success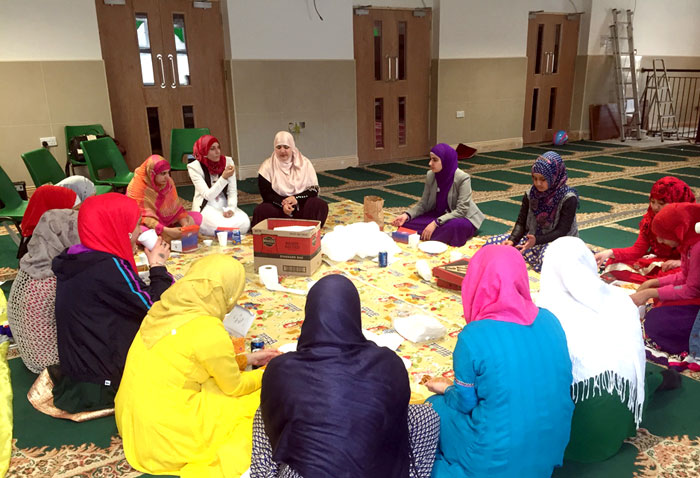 On the 10th April 2015, Jamia Masjid Minhaj ul Quran Nelson held a celebration party for senior students from Khadija Class. The event was organized to congratulate the class for completing Surah Al Noor with explanation and understanding its commandments.
The celebration party started with the recitation of the Holy Quran which was recited by Lybah Ahmed. This was followed by praises on the Holy Prophet (PBUH) which was beautifully recited by Nida Ijaz. After this, a short Dua was done by Nimra Khan. She prayed for the success and accomplishments of the students and also to increase the knowledge of students, the good health of the teachers, and also for the long and healthy life of Shaykh-ul-Islam Dr Muhammad Tahir-ul-Qadri. Special Dua was made for the people in Pakistan, and for the betterment of the situation in the country.
There were a number of activities organized to entertain the students, in which they took full part and enjoyed a great deal. The first game, which was organized, was called "Heads down thumbs up".
The second game that was played was "Naatical chairs"; the concept is similar to "musical chairs", except students listen to nasheeds, instead of music. This was won by Zulakha Mehmood. The final game played was "Hide and Seek".
After all the activities had been completed, students sat down to have dinner which was organized by the students and teachers. A wide variety of food was ordered from takeaways according to their own choice.
Everybody had a good time at the event and looked forward to the next time a similar celebration takes place in the future. It served as good encouragement to the students, who refreshed their eagerness to learn and educate themselves about Islam. All the students thanked teacher Tahira Basharat for teaching them this Surah. They also thanked all the staff for arranging this party for them.
Reported by: Tahira Basharat & Naushaza Fiaz