MWL (North Zone UK) conducts visits to various local chapters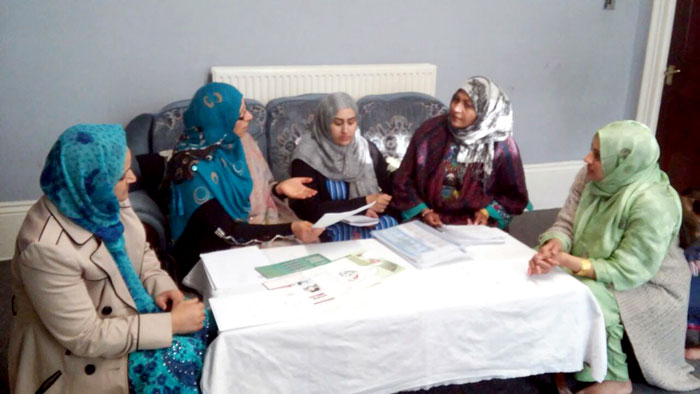 Visits to North Zone chapters by Sister Nasreen Akhtar (President MWL North Zone UK), Sister Jamila Akhtar (Dawah Secretary MWL North Zone UK) and Sister Shaila Parveen (General Secretary MWL North Zone UK) took place on 28th April 2015 with MWL Rochdale chapter and 28th April 2015 with MWL Huddersfield chapters.
The aim of the visits was to explain the annual working plan and discuss all roles and responsibilities with members both in English and Urdu. There was also some changes made to organization's roles. Questions were answered regarding MWL work. The Minhaj-ul-Amal which is a spiritual guidance from Shaykh-ul-Islam Dr Muhammad Tahir-ul-Qadri was discussed and explained and each individual role of members was explained.
In Rochdale new members joined in the MWL team and each participant was motivated and encouraged to continue his hard work. Welfare activities were discussed and a working plan was set up. The North Irfan-ul-Qur'an workshop taking place on 24th May in Rochdale was discussed and all were encouraged to attend.
In Huddersfield the MWL chapter was given motivation and the new working structure of MWL North Zone UK was explained. All members had a chance to ask questions in regards to their MWL roles and responsibilities. The visits were a great success and all MWL members gave positive feedback.
Reported by Shaila Parveen