Madīnat al-Zahrā
Shaykh-ul-Islam's Visit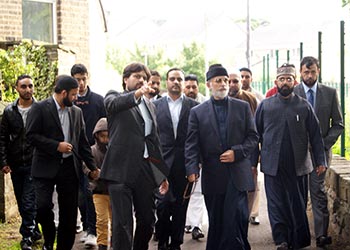 On Friday 28th June 2013, MQI Bradford was proud to host an impromptu visit by Shaykh-ul-Islam Dr Muhammad Tahir-ul-Qadri. The visit commenced with a tour of the newly acquired site, a disused industrial complex spread over 2.2acres. Insha'Allah this new site will become the heart of MQI UK and Europe, a headquarters aiding the advancement and progression of Minhaj-ul-Quran International UK.
Dr Hassan Mohi-ud-Din Qadri visit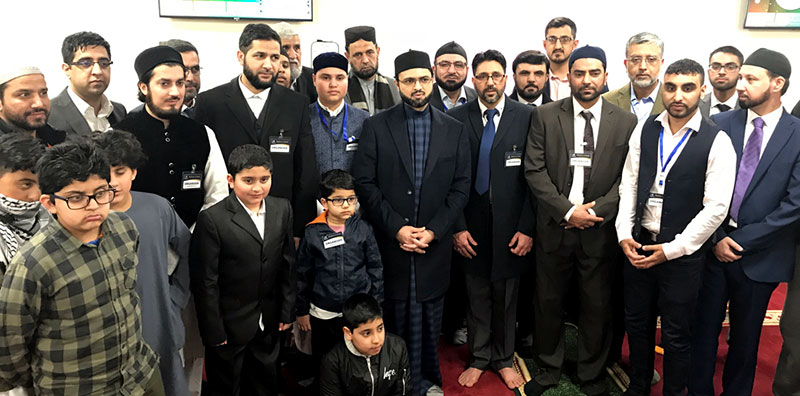 Dr Hassan Mohi-ud-Din Qadri (Chairman of the Supreme Council Minhaj-ul-Quran International) visited Madinat Al-Zahra's phase 1 temporary building after the Quaid Day celebrations in Bradford on 17th February 2018. He was greeted by students of the centre and the working team of Madinat Al-Zahra. Dr Hassan gave a motivational talk to the attendees for them to continue to work for the pleasure of Allah.
Eid-ul-Fitr 2017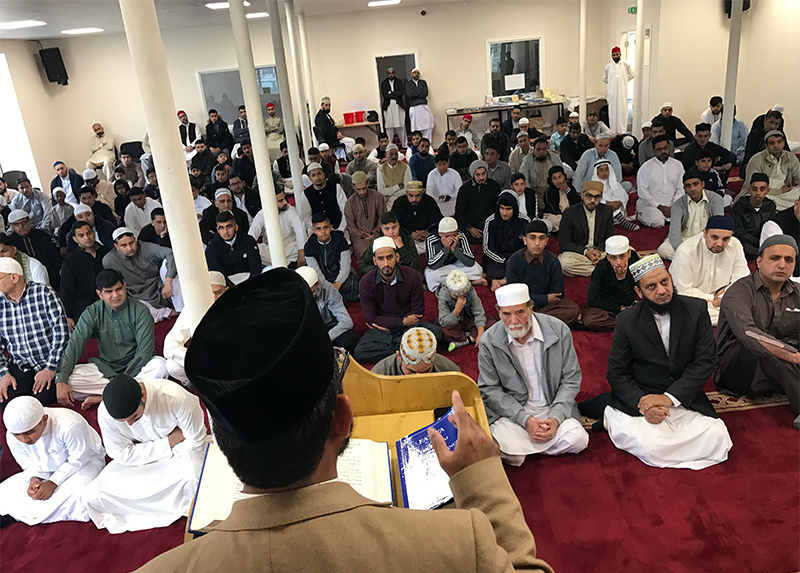 Hundreds of people gathered to offer their Eid prayer and rejoice with friends and family as Madinat-al-Zahra celebrated its first Eid ul Fitr on Sunday 25th June 2017. The festival marks the end of the holy month of Ramadan wherein bittersweet emotions are harboured but there is hope that the prayers, charity and additional acts of worship are accepted by Allah (All Praise is for Him).
Major mosque scheme gets planners'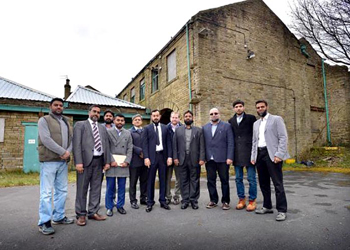 A PLANNING committee has thrown its backing behind an Islamic organisation's ambitious plans for a major new development in Great Horton, Bradford. The proposals would see the building of a new mosque with two 30m high minarets, as well as a boarding and day school, sports halls, shops, a cafe, a community centre and an Islamic garden at Lane Close Mills, Bartle Lane.
Mill could make way for mosque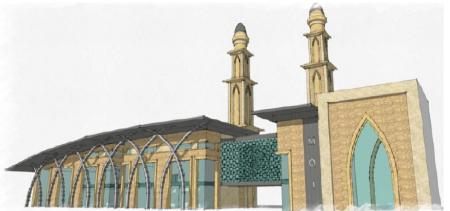 A BRADFORD mill could be knocked and replaced with a school, mosque, community centre, sports facilities, shops and a cafe. The council is considering a planning application from Islamic organisation Minhaj-ul-Quran International. It involves the demolition of buildings at Lane Close Mills, on Bartle Lane, Great Horton, and the total re-development of the two acre site to create the group's UK base. The organisation, which describes itself as "representing a large proportion of Muslims who pride themselves on propagating peace and tolerance" runs community centres across the world, and has one centre on Manningham Lane.
Shaykh-ul-Islam's Briefing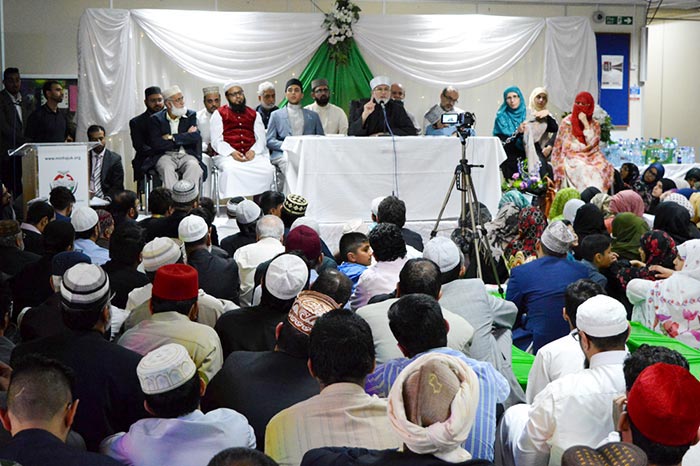 Having been deprived of his absence for many a month, Minhaj-ul-Qur'an London overflowed with people from all cities who gathered together to spend a few but invaluable hours in the presence of Shaykh-ul-Islam Dr Muhammad Tahir-ul-Qadri on 27th June. This meeting was held shortly after the historic launch of the Anti-Terror curriculum; the first of its kind providing academics with a resource to theologically refute any extremist or radicalism ideologies, which are becoming alarmingly popular in the society.
Dr Hassan Qadri's Visit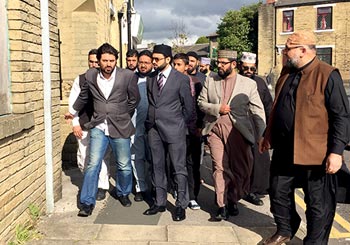 On Saturday 7th of June 2015, President of MQI Supreme Council Sahibzada Dr Hassan Mohi-ud-Din Qadri visited the mega project site in Bradford. After delivering an inspirational talk earlier at a Youth Peace Ambassadors summit in Shropshire, he arrived at the mega project site to the warm greeting of MQI members who traveled from across the country to greet him.
Peer Naqeeb-ur-Rehman's Visit
Contact
Admin.centreofexcellenec@minhajuk.org
187 Manningham Lane
Bradford
BD8 7HP
+44 (0) 1274 491366
+44 (0) 7446 940878