MQI completes purchase of new land for premises in Bradford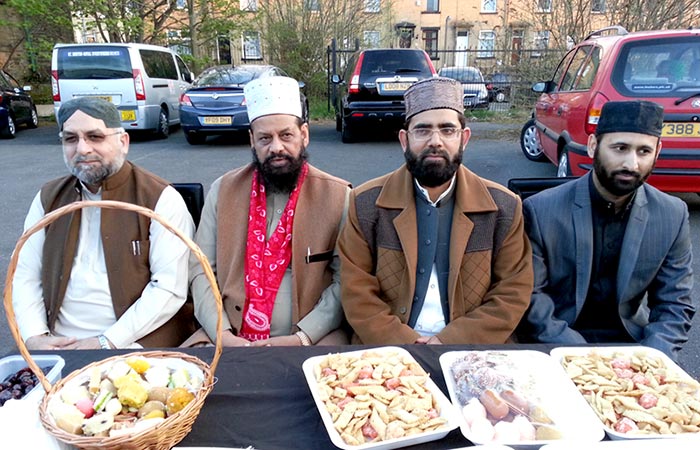 We have completed the purchase of our recently acquired site in Bradford. The new property is located in the heart of the community in the Great Horton ward and consists of 34.220 square feet over 2.2 acres purchased at a cost of £500k.
The members of MQI opened the doors for the first time and toured the new property. At present half of the site largely consists of a disused industrial complex which will be demolished, and the remaining is open land. The aim is to develop a purpose built mosque, school, community/sports centre and facilities. This is a unique multi-million pound venture of MQI.
We were honoured to have Pir Ghulam Qutb uddin Fareedi at the tour of the property who visited the various areas of the site and prayed for the success of the project. Some of people living in the vicinity were inquisitive about what is happening at the site and this gave us the opportunity to tell people who are part of the community. The people sat down for the first ever halaqa held at the site. The halaqa started with recitation of the Qur'an by Shaykh Usman al-Azhari and salutations upon the Prophet (peace & blessings be upon him) by Ijaz Qadri. Pir Ghulam Qutb uddin Fareedi spoke at the occasion, followed by Shaykh Afzal Saeedi and Shaykh Usman al-Azhari. After making dua members brought tea and sweets for the participants. The first ever prayer was held at the site.
There was a serene feeling and members were thankful to Almighty Allah. Everybody prayed for success of the project.