Shahadat-e-Imam Hussain (as) Conference by MWL Canada
Shahadat-e-Imam Hussain (as) Conference for Sisters Held on Sun,
November 24, 1pm – 4pm at Jamia Al Mustafa Mississauga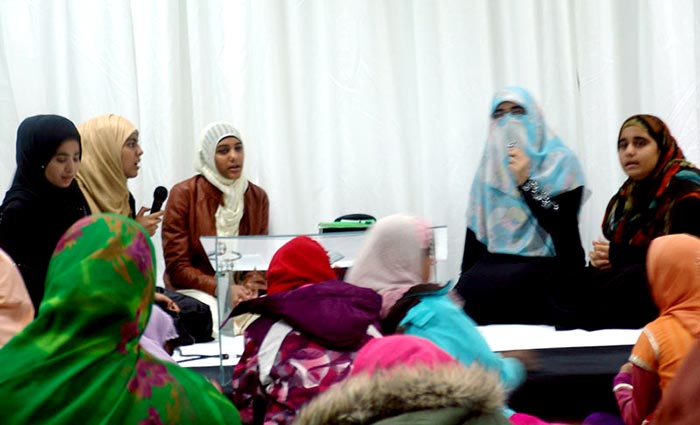 A spiritual gathering was arranged by Rushda Hyder at her residence in Scarborough on 24 November 2013 for Muharram-ul-Haram. People belonging to various walks of life including religious, social workers, and women rights activists attended this blessed gathering. Prominent scholar from U.K. Sister Faiza Qadri, President of Minhaj ul Quran Women League Syeda Razia Nuzhat, and General Secretary Shahban Mughl were among the distinguished guest.
After the beautiful recitation of the Holy Quran, Sister Shabana Mughal read a Nasheed. This was followed by a Manqabat by Badar Syeda and group. Sister Faiza Qadri delivered a lecture upon the Love of the Holy Prophet (sallahu alayhi wasalam) and His blessed Family.
She explained her topic thoroughly with the aid of verses from the Holy Quran and Hadiths. Sister Razia Syeda said that it is the mission and message of Minhaj-ul-Quran that we adopt Hussaini character, and stand against every evil.
Special guest speaker Sister Rushda Hyer also explained the message of Karbala in Urdu followed by Sister Asma who shed light on the character of Syeda Zainab (r.a). All Naat Khawan recited the salam together and a special dua was offered by Sister Razia Syeda in the end.
Reported by Musarat Naveed Mughal