Quran Khawani held for martyrs of Model Town tragedy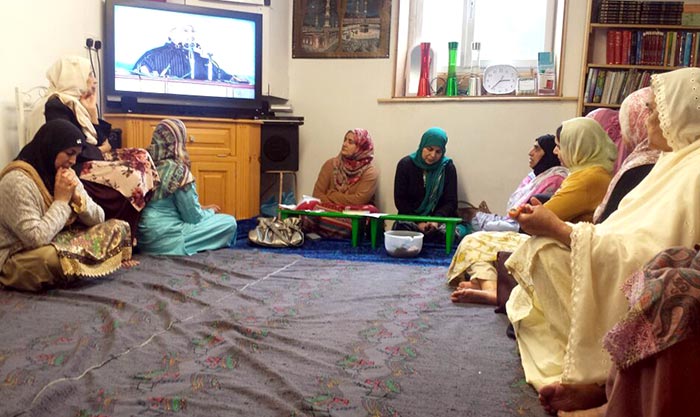 On Monday the 22nd June, the first Monday of the blessed Holy month of Ramadan, a Zikr Mehfil was held at the Minhaj Woman's League Halifax centre where all of the participants gathered to recite the holy Quran to send collective blessings and Duas for the martyrs of Model Town, Lahore, one year ago on June 17.
Alhamdulillah, to begin with, all of the sisters recited Durood Shareef. Along with this we also recited Surat Yaseen. After our recitation time, Sister Nahid who is the President of MWl Halifax narrated the events that occurred during the Lahore Massacre. Everybody listened to her talk attentively and gained a lot of knowledge from the talk. After the talk, everyone joined to offer Dua for the martyrs of Model town.
It was followed by Zikr which was led by Sister Jamila, North Zone Dawah Secretary. Then Sister Sajida, General Secretary of MWL Halifax, recited Qaseeda Burdha Sharif. The participants were in spiritually ecstatic state of mind during Naats presented by Sister Safina and Sister Shaheen. The Mehfil concluded with Sister Nahid's conclusion of recitation of the Holy Quran.