MWL Nelson observes first anniversary of Model Town tragedy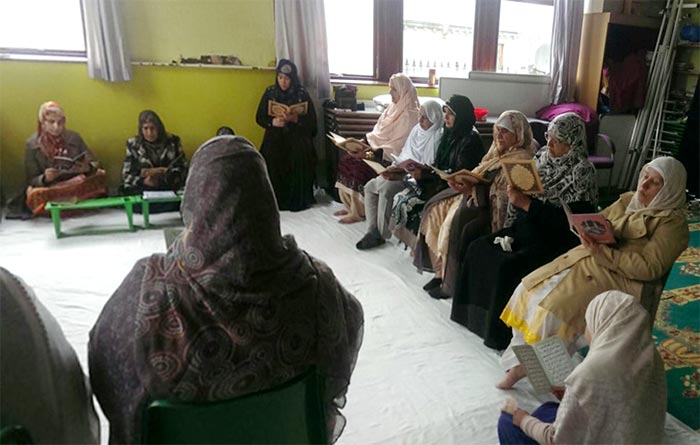 A gathering was organized by MWL Nelson to observe the first anniversary of those martyred in the Model Town tragedy in Lahore. The programme was held at Minhaj-ul-Quran Centre Carr Road Nelson on 22 June 2015 as mark of respect in memory of those mercilessly massacred on the 17 June 2014.
The event commenced with the recitation of Durood to send blessings upon our Beloved Prophet (SAW) followed by a beautiful recitation from The Holy Quran with the translation from Irfan-ul-Quran. The attendees sat and recited Surah Yaseen and Quran for the departed souls of the martyrs.
The Mehfil continued with the beautiful recitation of Imam Al-Busiri's Qaseedah Burdah Sharif and following this a melodious recitation of Durood in congregation. Towards the end of the programme a heartfelt Zikr and the Salat-o-Salaam on the Holy Prophet (SAW) had all the participants fully involved. A heart touching and tearful Duaa was made in remembrance of the sacrifices made by the Model Town Martyrs and their families when all the Kalaams were presented for the departed souls of the martyrs. We pray that the martyrs receive the highest rank and rewards in Jaanah and Allah Almighty blesses their families with patience. Dua was also made for the well-being, health and success of our Shaykh-ul-Islam Dr Muhammad Tahir-ul-Qadri.
The sisters were motivated and encouraged to attend further forthcoming weekly Halaqat to be held at the Minhaj-ul-Quran Centre. They were also provided with information about membership of Minhaj-ul-Quran as well as the extensive global welfare projects taking place around the world particularly in Pakistan. They were motivated to participate in these welfare projects.
Reported by Nahid Akhtar MWL Nelson
Edited by MWL UK Media Team