Weekly Halq-e-Ramadan held under MQI Nelson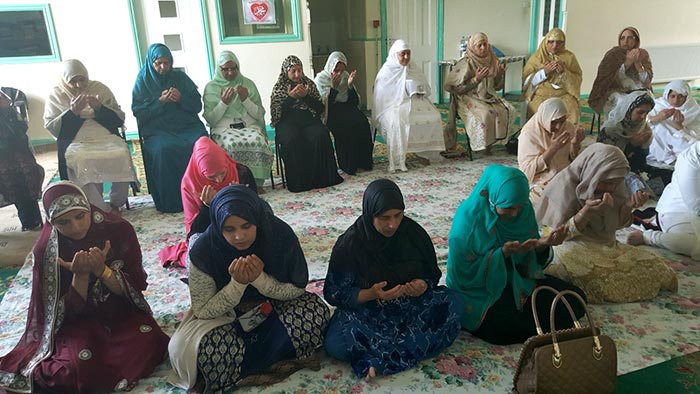 A weekly Halqa-e-Ramadhan was held on the 10th of July 2015 at Minhaj -ul-Quran Centre, Carr Road, Nelson. The programme commenced with a melodious recitation of Darood Sharif in congregation to bestow blessing on our Beloved Prophet Muhammad (SAW). Darood Sharif was followed by the recitation of a few verses from Qaseedah Burdah Sharif in congregation. The sisters were fully focused as Sister Ghulam Fatimah (President MWL Nelson) provided the participants with a brief introduction on the concept of Halqa-e-Ramadhan and how the intention was to increase the listeners' knowledge about Islam in our day to day lives. She further explained that a chapter would be read from Shaykh-ul-Islam Dr Muhammad Tahir-ul-Qadri's book "Husne Ikhlaak" in light of the Quran and Hadith. Sister Saima followed guidelines and read from this book.
Heading towards the end of the programme a heartfelt Naat was recited by Sister Shagufta and a few verses were recited by Sister Rizwana from a beautiful Naat. This was then followed by Salaam which had all the participants fully involved. The Mehfil concluded with a heart touching Duaa led by Sister Rizwana. The sisters were motivated and encouraged to attend further forthcoming weekly Halqas held at the Minhaj-ul-Quran Center. They were also provided with information about membership of Minhaj-ul-Quran as well as the extensive Minhaj global welfare projects taking place and were motivated to participate by providing there zakat and donations during the blessed month of Ramadhan.
Nahid Akhtar (MWL Nelson)