Mayor Angela Underhill visits Minhaj-ul-Quran Walsall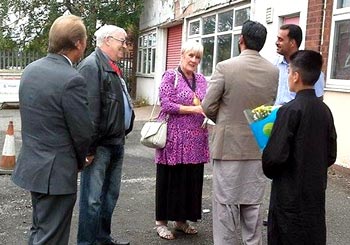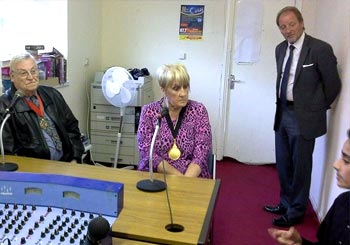 Angela Underhill, the Mayor of Walsall, visited Minhaj-ul-Quran International Walsall on 14th July 2015 on invitation of Allama Ali Akbar. She was received by Director MQI Allama Ali Akbar and members of Minhaj Youth club. She was introduced with the aims and objectives of MQI and its work regarding promotion of peace and counter-terrorism.
Later, she was interviewed by Allama Ali Akbar, Farhan us Sabah, Shabbir Hussain and senior members of Minhaj Pleck Youth Club Mr Asim Siddique, Qasim Siddique and Muhammad Hammad on civic role and responsibilities. She said, "I want that the people of Walsall must be proud of living in Walsall due to its diversity, tolerance and togetherness. She also added that she had worked within the deprived communities, helped and supported them to build their identity.
Shabbir Hussain also appreciated the great work Angela Underhill did previously following an open door policy. Allama Ali Akbar presented her "Fatwa against Terrorism and Suicide Bombing, an academic work by the world-renowned scholar Dr. Muhammad Tahir-ul-Qadri and thanked Mayor for her visit to MQI Walsall.