Promotion of peace central point of my struggle: Dr Tahir-ul-Qadri addresses Worker Convention in France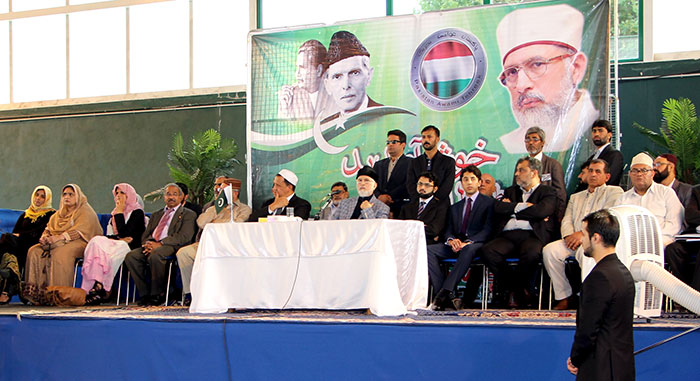 PAT France chapter organized a workers convention in the suburbs of Paris. PAT Chairman Dr Muhammad Tahir-ul-Qadri was the keynote speaker on the occasion. The proceedings of the convention got underway with the recitation of the Holy Quran by Qari Saddique. A large number of central leaders and workers were in attendance.
Muhammad Naeem Chaudhry, Secretary General of PAT France chapter, in his welcome address, welcomed the PAT Chairman and thanked him for taking time out to attend the Convention. He said that his presence among the workers was a source of satisfaction for them. He also thanked the office holders of Pakistan Cultural Association, the French administration and the workers of PAT including local media.
Haji Muhammad Aslam Chaudhry, president of PAT France and Europe, presented the performance report of the France chapter to the PAT chairman. He welcomed the new entrants to the PAT and introduced them individually to the PAT leader. Honorary shields and certificates were presented to the official bearers of local chapters on their excellent performance. Sophia Bhutto of Larkana belonging to the Bhutto family announced to join the PAT and presented her joining form to Dr Tahir-ul-Qadri.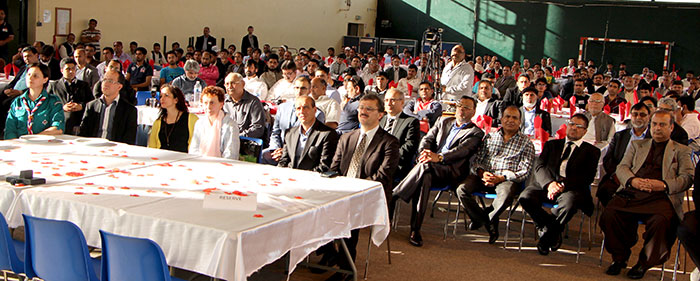 Renowned religious scholar Shaykh Hassan Shaal Gomi, while speaking on the occasion, said that Dr Muhammad Tahir-ul-Qadri is undoubtedly Shaykh-ul-Islam of the Arab and non-Arab world. He said that Dr Qadri's guidance to the Muslims in the right direction in this age of mischief, promotion of peace and authoring of hundreds of books for this purpose is what makes him Shaykh-ul-Islam.
Delivering his keynote address to the participants of the worker convention, Dr Tahir-ul-Qadri said that terrorism is not only the issue of the Muslim world but also of the whole humanity. He said that terrorists are enemies of humanity, adding that they are bringing the bad name to Islam through their misinterpretation of Islamic teachings. He strongly condemned the Taliban, Daesh, Boko Haram, and Al-Qaeda and described their acts as criminal and anti-Islamic.
Introducing Islamic Curriculum on Peace and Counter-Terrorism he has authored, Dr Tahir-ul-Qadri said that the Curriculum consisting of 25 books rejects self-styled definitions of Jihad employed by terrorists and extremists. He said that terrorist activities cannot be called Jihad under any circumstance. He said that Islam is a peace-loving religion, which strongly condemns terrorism in all its forms and manifestations. He said that steering the young generation out of darkness of extremism and radicalism is the central point of his struggle. He said that his message to the PAT workers is that they should also play their part in advancing the Islamic message of peace in the world.