Annual Summer School Award Ceremony 2015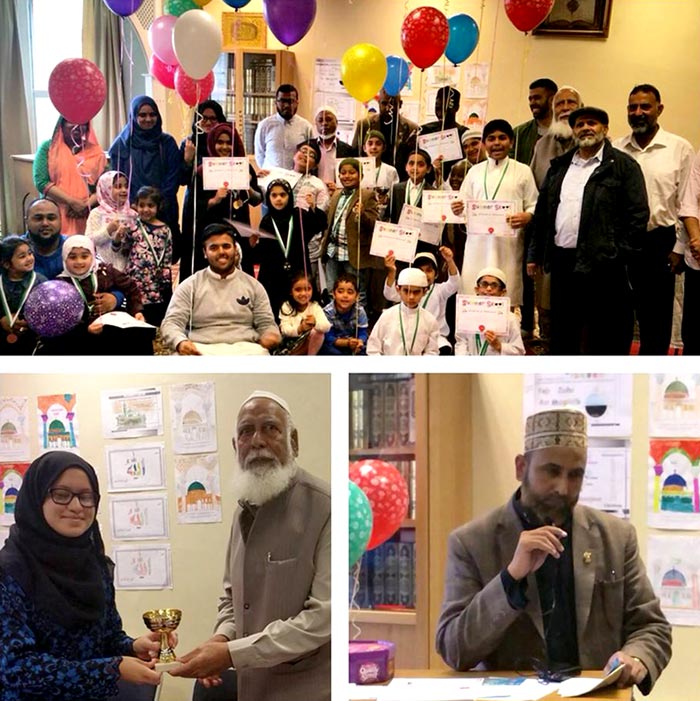 On Wednesday 2nd of September 2015, a beautiful award ceremony was held commemorating the conclusion of the 2015 Summer School organised by Masjid Al Habib under the banner of Minhaj ul Quran International London. Parents watched as their children participated in performing on stage. The children were given the opportunity to recite from the Holy Qur'an, quote Ahadith with the translation, give short talks and perform nashids. The children also took part in a quiz, testing what they learnt during the course of three weeks.
The participants of the Summer School were awarded certificates with best performers winning medals and trophies. Coming first Sister Habiba won gold with Abdullah Ishaq taking silver and nine year old Saif ul Islam in third took bronze. Appreciating the efforts of the teachers and organisers, parents expressed their desire for the team to conduct an ongoing and permanent school. They were particularly pleased with the combination of professional teachers and qualified scholars.
The Summer School was a great success and none of this would have been possible without the guidance and motivation of Shaykh Muhammad Sadiq Quraishi Al-Azhari and the hard work of the young volunteers of Minhaj ul Quran International London. Addressing the parents and children, Muhammad Sadiq Qureshi Al-Azhari highlighted the importance of the child's moral and spiritual training at home and outlined the opportunity that Minhaj-ul-Quran offers youngsters to practically get involved in working for the faith. At the end of the programme a special dua was made for peace and stability in the world.