MWL London participates in Macmillan Cancer Support event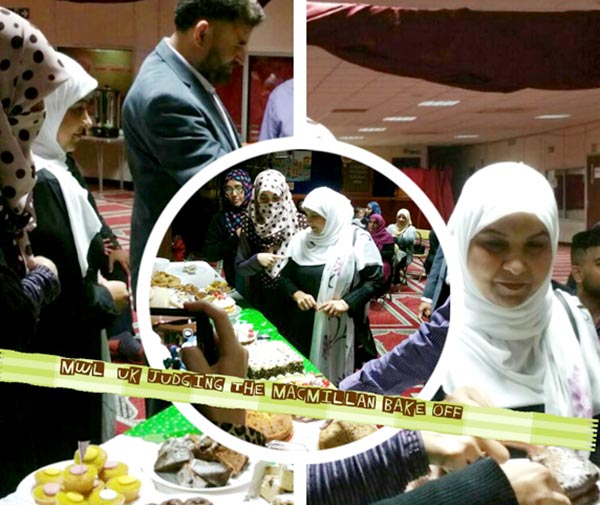 On Sunday the 27th of September 2015, Minhaj-ul-Quran Women League (London) participated in an event held by Minhaj-ul-Quran International London in conjunction with Macmillan Cancer Support at MQI centre London. The purpose of the event was to raise awareness within the community with regard to the dangers of cancer and the support network available to those who suffer from this deadly disease. Also, this was an option for some people to come forward and share their experiences.
The event was hosted by Muzammil Rafiq. A number of brothers and sisters were tasked with baking cakes with the promise of prizes to be distributed to the best male and female baker.
A local doctor from east London, Doctor Farrukh, gave further information on cancer and the need to support such charities. President MWL UK, Fatimah Mash'hadi and President MWL London Mrs Rukhsana Sarfaraz were invited to judge the cakes. Accordingly the best cake prizes were awarded to Uzair Iqbal and sister Sana Asif for their gorgeously decorated cakes.
In conclusion, Abbas Aziz congratulated the teams involved in the event and mentioned the Minhaj Healthcare facilities, which will be open to all communities in the coming days. This will be on the first floor of the community centre.