Dr Tahir-ul-Qadri strongly condemns Paris attacks, urges unity to fight terror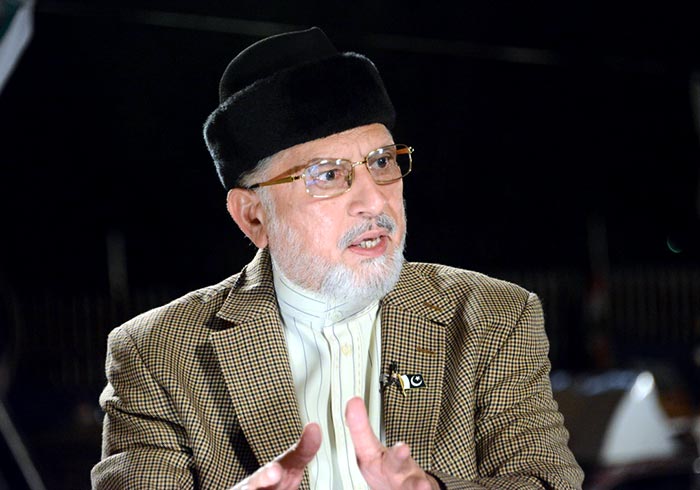 PAT Chairman Dr Muhammad Tahir-ul-Qadri has said that terrorism is an international scourge which has nothing to do with any country or religion. He said that the whole world will have to forge unity in its ranks to eliminate enemies of humanity. He strongly condemned the Paris tragedy and expressed his deepest sense of grief and sorrow on the loss of precious lives in the shootouts and bombings. He said that PAT and MQI express their solidarity with the people of France in this hour of immense grief.
Dr Tahir-ul-Qadri expressed these views while addressing the PAT office holders of France chapters on telephone yesterday. He said that Islam considers the killing of one innocent person as the killing of entire humanity. He said that terrorism is a threat to peace and stability of the whole world and all countries will have to adopt joint strategy to uproot the menace of militancy and violent extremism, adding that no single country or its army can deal with this threat on its own. He said that Pakistan rendered sacrifices in the ongoing war against terrorism more than any other country in the world whereby the country laid down the sacrifices of more than 50,000 people. He said that it is for this reason that the people of Pakistan can feel the pain of those losing their lives in incidents of terrorism anywhere in the world as they have been confronted with such tragedies themselves.
The PAT chairman said that terrorists are trying to disfigure the peaceful face of Islam through their activities. He said that Islam opposes every form and manifestation of terrorism. He said that MQI presented historic 600-page document against terrorism and extremism, which differentiated between Islam and terrorism and alienated the terrorists intellectually. He further said that it is yet another feather in the cap of the MQI that it launched Islamic Curriculum on Peace and Counter-Terrorism worldwide, which is meant for every segment of society.
Meanwhile PAT Secretary General Khurram Nawaz Gandapur wrote a condolence letter to the French Ambassador in Islamabad and expressed deepest sense of grief and sorrow on behalf of PAT and MQI on the killing of innocent people in Paris. He said in the letter that the people of Pakistan strongly condemn this act of terrorism and stand by the people of France in this hour of national grief.
Strongly condemn #ParisAttacks & express my condolence to French people &specially loved ones of victims. Terrorists are enemies of Humanity

— Dr Tahir-ul-Qadri (@TahirulQadri) November 14, 2015
Terrorism has no race or religion & should be condemned unconditionally in its every form & manifestation. #Paris #ParisAttacks

— Dr Tahir-ul-Qadri (@TahirulQadri) November 14, 2015
ISIS & other terrorists group have no link to Islam & teachings of Islam. They are kharijite & enemies of Islam, Muslims & entire humanity.

— Dr Tahir-ul-Qadri (@TahirulQadri) November 14, 2015