'Not in our name' – Forest Gate mosque leader condemns Paris massacre
No words can describe the horror and despair we have experienced as we watched the events unfold in Paris on Friday.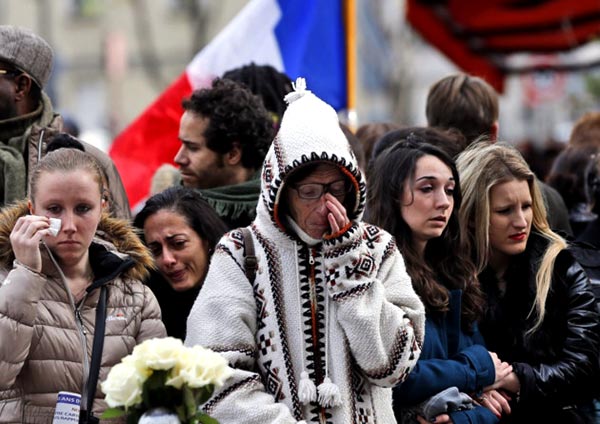 People pay respect to the victims in front of the Carillon Restaurant in Paris where terrorists attacked on Friday. Picture: Frank Augstein/PA Wire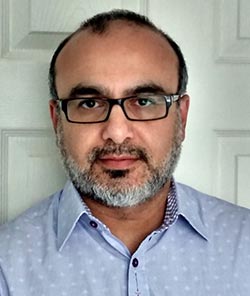 Over a hundred innocent people were killed and many were injured and are still suffering greatly. How could humans stoop so low as to target innocent people going about their everyday lives with their family and friends, we thought.
As Muslims, and as human beings, we condemn these malicious acts of barbarity and brutality.
At this devastating time, it is important for us to come together in prayer and unity, pay tribute to the victims and their families in Paris, and keep in our hearts and minds all those who are suffering at the hands of terrorism throughout the world.
As Muslims, there is added tragedy to this event. These killings were carried out in the name of our religion, and will only increase the scrutiny which is directed at Islam and Muslims by the media and certain sections of the general population.
My wife, a convert to Islam, a social worker in my family and my children went to work and school this morning. They are disgusted at the actions of the murderers, but at the same time fearful of being targeted as other Muslims have been.
The social worker in my family travelled on public transport; fortunately, there were no mishaps. And what about the reaction of her co-workers?
When she arrived at work, what she found almost reduced her to tears. It was a box of chocolates, and her police colleagues had placed it there. What a beautiful and generous gesture.
I am sure many Londoners will express the same acceptance and consideration towards fellow Muslim citizens. But there are also those, a minority, who will use this event as an opportunity to sow discord and division in our society.
I urge my fellow Londoners to resist this. Actions of disunity and disharmony will only lead us to play into the hands of the terrorists. This is exactly the sort of reaction they want to provoke.
They have attacked innocent people only to spread fear and suspicion, and to terrify us into knee-jerk responses.
The tragedies that Londoners have faced in the past, such as the London 7/7 bombings, have demonstrated that this great city is more powerful than any tragedy that can befall it and will remain united, cohesive and strong.
As for those in my community, who have been exposed to corrupt interpretations or teachings of the peaceful religion of Islam and have been influenced to support any act of violence in the name of religion: do not be fooled by those who have hijacked the true teachings of Islam.
These people do not belong to any religion; they are nothing but cold-blooded murderers. They are not Muslims, and their actions are only that of blood thirsty criminals.
Think critically and think for yourselves. Islam teaches us that true believers are those from whom their neighbours feel safe.
Source: www.newhamrecorder.co.uk