Birmingham: MWL (Alum Rock) holds programme on Shahadat-e-Imam Hussain (A.S)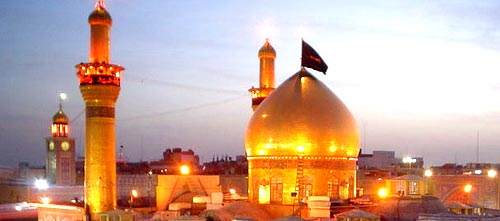 On the 18th October, Minhaj-ul-Quran Women League (Alum Rock, Birmingham) organised a special Muharram programme. The gathering commenced with the recitation of the Glorious Quran which was done wonderfully by Sister Zahra. Soon after Qasida Burda Shareef was recited beautifully by Sister Maria and Manqabats were presented nicely in the praise of Imam Hussain (RA) by Sister Habiba and Sister Tabassum.
The gathering was hosted by Sister Rukhsana Parveen (President of Alum Rock Women League) who warmly welcomed all the participants and talked about Zikr-e-Hussain (RA) and how Imam-e-Hussain (RA) and their family were deprived of water in the battlefield of Karbala. She furthermore informed the audience about the water project MWF (Minhaj Welfare) is working on and how the organization is promoting Water Wells and Water Pumps in the Third World Countries.
Urdu speech was delivered by special guest speaker Sister Asma Panwar from Manchester. She started her talk by mentioning how Allah (SWT) has stated in the Holy Quran "That those who are martyred in the way Allah (SWT) are not dead but alive". Sister Asma also talked about Hazrat Imam Hussain (RA)'s childhood and how was so dearly loved by The Holy Prophet (PBUH) and how he would ride on the back of Our Beloved Prophet (PBUH). Sister Asma also spoke on the status of Hazarat Imam Hussain (RA) and how he and his family members sacrificed themselves in the way of Allah (SWT). She also spoke about the love of Ahle Bayt, saying that love of Ahle Bayt is a part of our faith.
The gathering came to an end with Salaam and a heart-warming Dua by Sister Asma Panwar.