Sacrifice of Imam Hussain (RA) remembered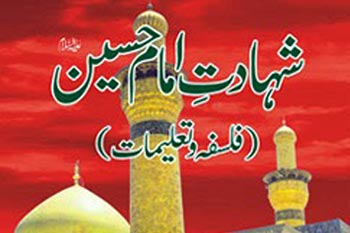 "The Significance of Karbala" Halqa took place at Sister Nadia Ali's (MWL Cheetham Hill Dawah Secretary) house, which was organised by Minhaj Women League Cheetham Hill..
The event started with the Quranic recitation and this was performed by Sister Saba Ahmed (MWL Cheetham Hill secretary). The Sisters then recited Darood Shareef individually. Sister Saba Ahmed (MWL Cheetham Hill Media Sectary) delivered a saddening and moving speech on the Battle of Karbala and described what happened to our Beloved Hazrat Hussain (AS) and his dear family. There were significant tragic and heart breaking events that took place on the 10th of Ashura. The lesson to be learnt from this epoch-making event is that Beloved Prophet (Peace and Blessings upon him) and his family sacrificed themselves for Islam.
There was dishonour, cruelty and brutality that were inflicted upon Prophet's Family by the barbaric and unjust ruler Yazid. He had no love, respect or humbleness towards the Family. Instead he had utter hatred and animosity. This day is for us to reflect on how the courageous Family members of the Prophet (Peace and Blessings upon him) sacrificed whatever they had for the sake of their faith.
Several Ahadith were quoted throughout this speech with respect to Iman Hussain (AS):
Some of the Hadeeth mentioned are as follows:
The Beloved Prophet Muhammad (Peace and Blessings be upon him) said:
O Allah, I love Him so love Him. (Sahih Muslim, Ch 5 P36).
He has also stated that, "Hussain is from me and I am from Hussain." And "These two are the Swords of Heaven", referring to Imam Hussain and Imam Hassan (AS).
May Allah keep him as a friend who keeps Hussain as his fried! Hussain is a grandchild from among grandchildren." [Sunan al-Tirmidhi, Hadith no. 3800, Vol. 5, Page 429].
After the speech, Naats were melodiously recited by Sister Ghosia Ali (MWL Cheetham Hill Welfare Secretary). The programme ended with Sister Kiran Farooq (MWL Cheetham Hill Tarbiyyah Secretary) and all sisters sending salutations on the Beloved Prophet (Peace and Blessings be upon him).
Sister Sidra Ali (MWL Cheetham Hill General Secretary) made a Dua and then food was served to all the sisters.
Reported by Saba Ahmed MWL Cheetham Hill Media Secretary