Halqa-e-Durood held by MWL (West Bridgford)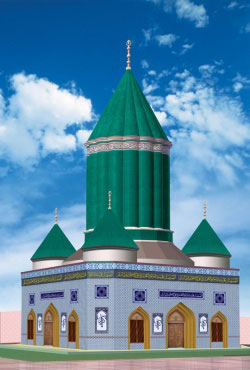 Minhaj Women League (West Bridgford) held its weekly Halqa-e-Durood on 19th October 2015 at the home of Sister Salma Rafiq. Alhamdulillah, this meeting was attended enthusiastically by both MWL members and non-members.
The Halqa commenced with a beautiful recitation and translation of the Glorious Quran by Sister Kausar Yaqoob (Dawah Secretary). As the holy month of Muharram set in, the congregation listened to Shaykh-ul-Islam Dr Tahir-ul-Qadri's speech that explained the events and philosophy of Karbla. He eloquently narrated in great detail the love and respect of the Prophet (PBUH) towards his daughter. As Muslims we all share this sentiment, given our love for our Beloved Prophet (PBUH).
Next Sister Kausar Yaqoob gave a lecture on ablution, detailing its significance. She also answered many questions regarding the importance of ablution. The gathering continued with recitation of first Qasseda Burda Shareef, Salaam and then Zikr by all Sisters present. The Mehfil was formally concluded with a Dua by Sister Kausar Yaqoob.
Reported by Sr Nadia Ahmed (Media Secretary Nottingham)