UK: Dr Tahir-ul-Qadri's birth anniversary celebrated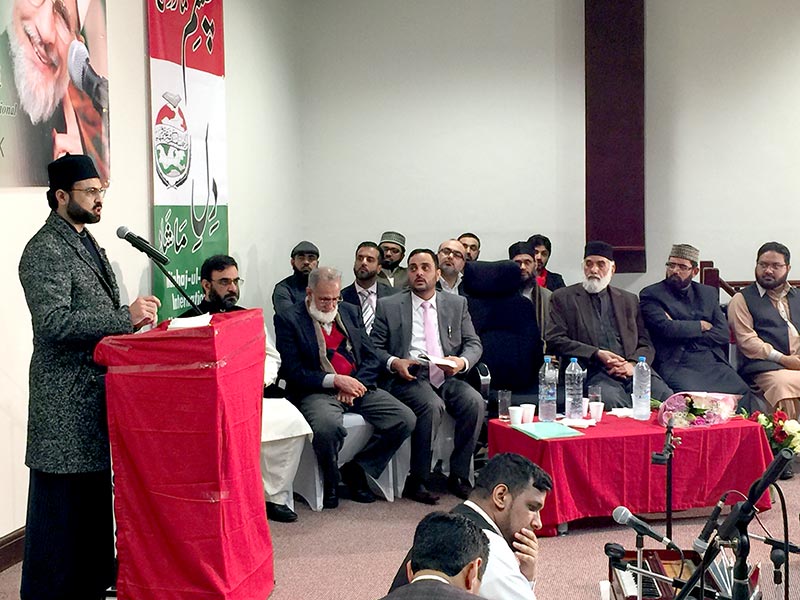 MQI (Nottingham) organized a prestigious ceremony to mark the 65th birthday of Dr Muhammad Tahir-ul-Qadri. Amir-e-Tehreek Zahoor Ahmad Niazi presided over the ceremony, whereas Chairman of MQI Supreme Council Dr Hassan Mohi-ud-Din Qadri was the guest of honour on the occasion. MQI UK leaders Syed Ali Abbas Bukhari, Moazzam Raza, Allama Ashfaq Alam Qadri, Dr Zahid Iqbal and others also spoke at the celebration ceremony.
In addition to large number of workers of PAT and MQI, Abu Ahmad Adam Sherazi, Allama Muhammad Afzal Saeedi, Allama Ashfaq Alam Qadri, Moazzam Raza, Allama Shahid Babar, Dr Rafique Habib, Allama Riaz Qadri, Allama Bilal Ashrafi, Ms. Ghazala Hassan Qadri, Fatima Mashhadi, Muhammad Sajid Advocate, and Haroon Rashid Rathore were present on the occasion.
Addressing the ceremony, Dr Hassan Mohi-ud-Din Qadri said that MQI has put up a strong front against terrorism and extremism and is plying its part to defeat those at the intellectual level who have been spreading mayhem and violence in the name of Islam. He said that Dr Tahir-ul-Qadri has led from the front in instilling the love of the Holy Prophet (SAW) in the hearts of people, taking the youth away from the path of radicalism, promoting the concept of human welfare and working for revival of peaceful message of Islam. He said that whenever the Muslim world needed intellectual and scholarly guidance at the international level, Dr Qadri was seen in the forefront.
Addressing the youth in particular, Dr Hassan Mohi-ud-Din Qadri said that they are the soldiers of Dr Tahir-ul-Qadri in the western world. He said that Dr Qadri is a great ambassador of global peace and it should become clear from the conduct of the youth that they have their connection with MQI. He urged the youth to take full part in the social, cultural, and political life of their countries by holding on to their religious identity. He said that in order to succeed at various fronts, acquisition of knowledge is the basic prerequisite. He said that our youth should equip themselves with education so that they are able to play their role in promotion of Islam through employment of modern research methods.
Renowned Qawwals namely Qari Waheed Chishtiand Muhammad Qaiser along with their companions fully and amply demonstrated their skill.
At the end of the ceremony, Dr Hassan Mohi-ud-Din Qadri along with other leaders and Ms. Ghazala Hassan Qadri along with MWL leaders cut the birthday cake. A special Dua was made for good health and long life of Dr Qadri on the occasion.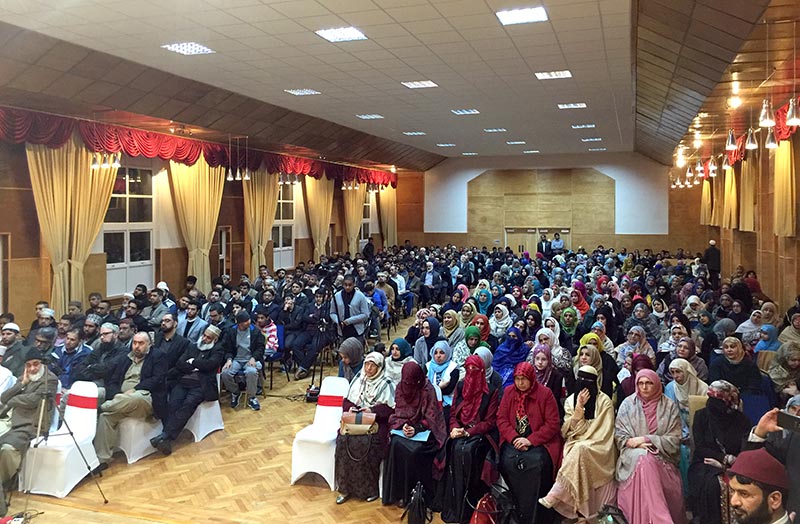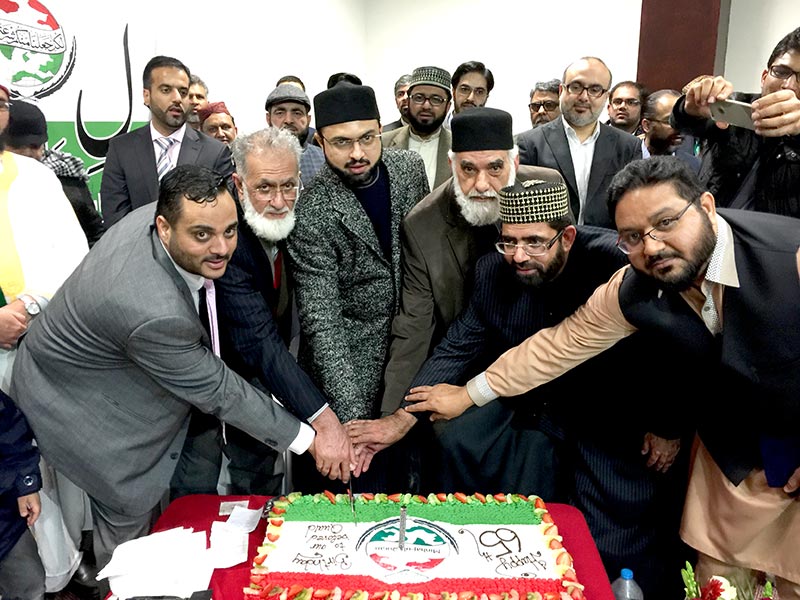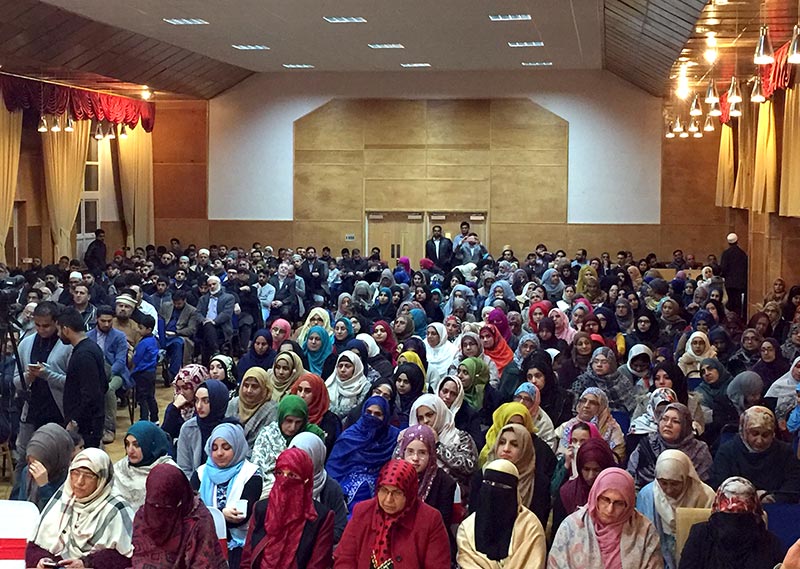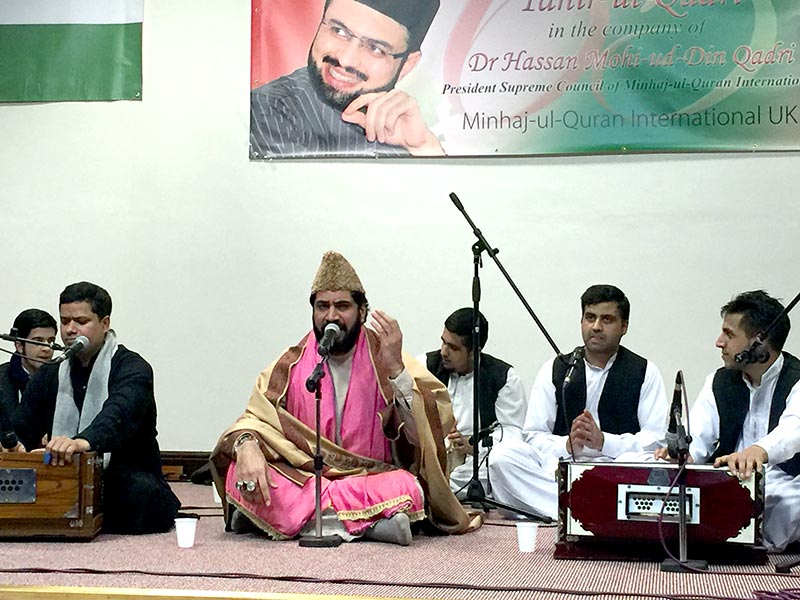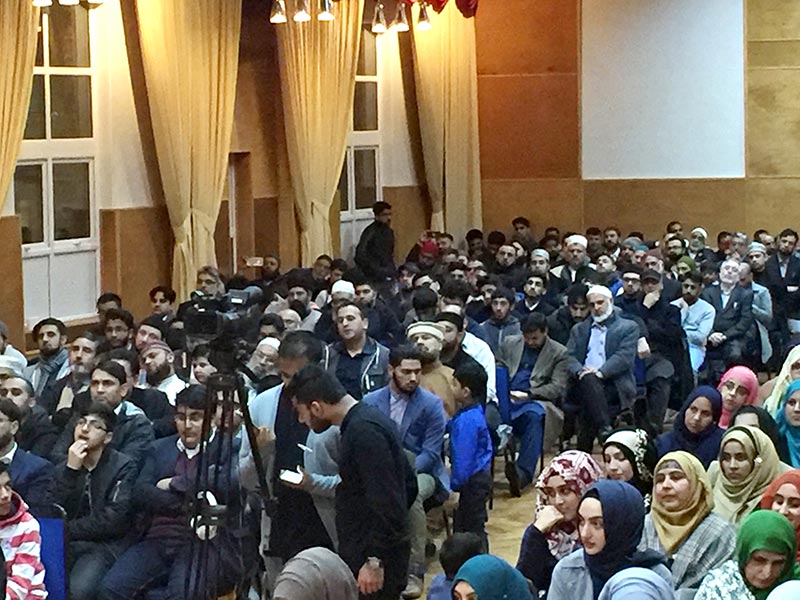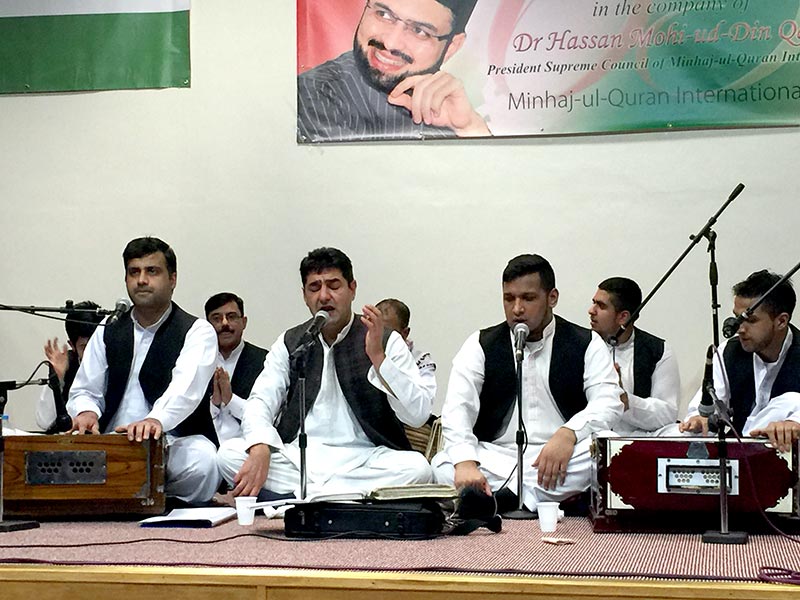 Dr Tahir-ul-Qadri's birth anniversary celebrated in UK - ARY r...

Dr Hassan Mohi-ud-Din Qadri said that MQI has put up a strong front against terrorism and extremism and is plying its part to defeat those at the intellectual level who have been spreading mayhem and violence in the name of Islam. He said that Dr Tahir-ul-Qadri has led from the front in instilling the love of the Holy Prophet (SAW) in the hearts of people, taking the youth away from the path of radicalism, promoting the concept of human welfare and working for revival of peaceful message of Islam. He said that whenever the Muslim world needed intellectual and scholarly guidance at the international level, Dr Qadri was seen in the forefront.http://www.minhaj.org/english/UK/tid/35570/UK-Dr-Tahir-ul-Qadris-birth-anniversary-celebrated-great-ambassador-of-global-peace-Dr-Hassan-Mohi-ud-Din-Qadri-terrorism-and-extremism.html

Posted by Minhaj-ul-Quran International [Official] on Friday, February 26, 2016