Children's Pakistan Independence day celebration in Halifax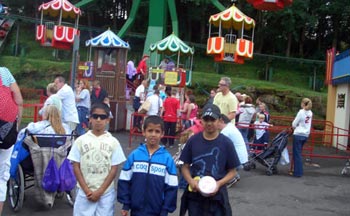 On the 14th of August 2008, the Minhaj Youth Club Halifax organised a special program for Pakistan's Independence day. There was naats and darood shareef recited by the young boys and girls. The Children were told about what Pakistan's independence day is and that the person who had the dream of pakistan was Allama Muhammad Iqbal and the Person who made Pakistan was Quaid-e-Azam Muhammad Ali Jinnah and the person who is going to complete pakistan is Shaykh-ul-Islam Dr. Muhammad Tahir-ul-Qadri, Inshallah.

This was followed by a lecture clip by Shaykh-ul-Islam Dr. Muhammad Tahir-ul-Qadri, on the topic of renouncing terror, regaining peace, from this lecture the students were told that Islam means peace and they also picked up the point from Shaykh-ul-Islam's lecture that when every Muslim meets one another the greeting words 'Assalamu Alaikum' means 'Peace be upon you' and the reply 'Walaikum salaam' means 'Peace be onto you too', Shaykh-ul-Islam also adds that when a Muslim finishes reading the namaz the words are 'Assalamu Alaikum Wa Rahmatullah', and after namaz the dua 'Allahumma Antassalaamu' meaning 'O Allah You are the Peace' and 'Wa Mink-ssalaamu Tabaarakta' meaning 'and Peace comes from You. You are Exalted'. The dua 'lab pey atee hay..' was also sang collectively. At the end, a special Dua was made for Pakistan and all the Muslims.

On the 13th of August, some students of the Al-Minhaj Youth Club went to a theme park trip to Camelot. This was to celebrate the Independence day of Pakistan.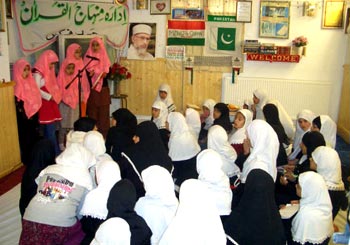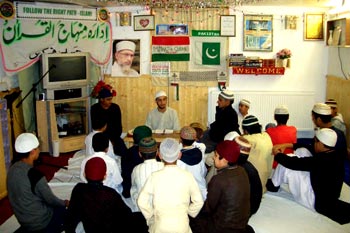 Alhamdullilah, the Al-Minhaj Youth Club is developing itself through the Weekend Study Circle Classes, Sports Activities and Trips, so that the children can have fun and enjoy themselves whilst, at the same time, learn about Islam and Minhaj-ul-Quran. This is all through the blessings of Shaykh-ul-Islam.

May Allah through His Beloved Prophet Muhammad (Peace Be Upon Him And His Family) guide us all onto the straight path and give us isteqamat and on the day of judgement give us the intercession of our beloved Prophet Muhammad (Peace be Upon Him And His Family). Ameen.