USA: Quaid day celebrated in Connecticut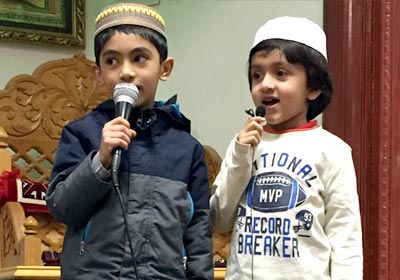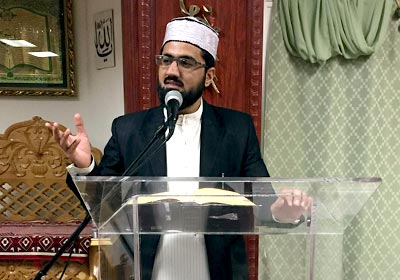 On February 19, 2016 the 65th birthday of Shaykh-ul-Islam Dr. Muhammad Tahir-ul-Qadri was celebrated at Minhaj-ul-Quran Al-Noor Islamic Centre in Ellington, CT. The community members, students of the institute, their families and the teachers all participated in this enlightening event.
The event began with the recitation of the Holy Quran by M Noman Sarwar. Immediately after durood pak & Naat Sharif were recited beautifully by Noor Fatima, Alisha Adan, Aleena Naheed, Mishal Imran, Rija Rohan, and Hussain Raza & Rafay Adan.
Director Minhaj-ul-Quran Center Allama Saeed-ul-Hassan Tahir said in his speech that the remembrance and celebration of the birth of the Auliya and pious people is the Sunnah of Allah Almighty. The father of Shaykh-ul-Islam, Dr. Farid-ud-Din Qadri, asked Allah Almighty for a son that would revive Islam and help it prevail. Shaykh-ul-Islam has set aside his whole life only for this purpose. He has brought back life to the shattered relationship of the Ummah with Allah Almighty and his beloved Messenger (SAW).
Shaykh-ul-Islam has rendered unprecedented services in many different departments such as; knowledge, ideology, welcoming to the deen, education, spirituality, ethics, social, political & welfare. To eliminate radicalism, extremism & terrorism he has written a great "Fatwa on Terrorism & Suicide Bombing" which is over 600 pages according to Quran, Sunnah & traditions of the Prophet (peace &blessings be upon him) and the authorities of Islam. He has written 25 books on "Islamic Curriculum on Anti-Terrorism and promoting peace". He is presenting the true face of Islam; peace & mercy, love & brotherhood, co-existence & tolerance; through International Peace Conferences & Global Peace Promoting Camps. Under his leadership, MQI has spread to over 100 countries around the world, where millions of Muslims are serving the cause of Islam.