Accountability of ruling family foremost & paramount: Dr Tahir-ul-Qadri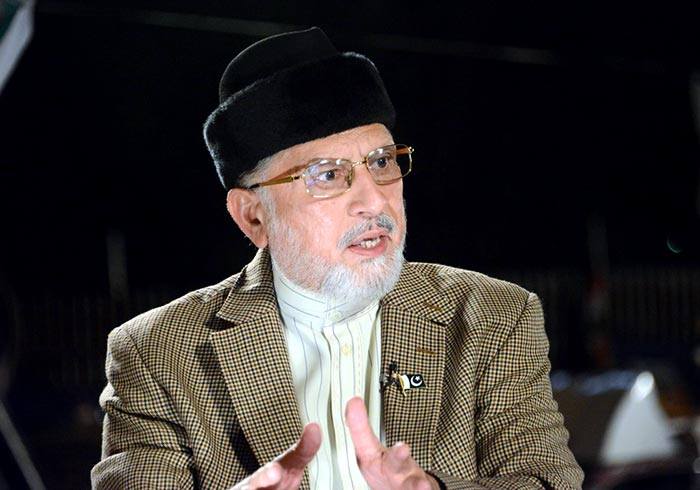 PAT Chairman Dr Muhammad Tahir-ul-Qadri has said that it has been our consistent stance right from day one since the Panama leaks hit the headlines that the accountability should begin from the Prime Minister and his family; that the opposition should formulate ToRs with consensus and an ordinance should be issued for establishment of a powerful judicial commission. He said that the judicial commission should be empowered to conduct trial and punish those found culprits.
Talking to the central leaders, Dr Tahir-ul-Qadri said that there is little possibility of fair investigation without resignation of the Prime Minister. He said that if the politics of reconciliation interfered with accountability of the PM, it would be big fraud with the nation. He said that investigation of conflict of interest should be part of ToRs so that it should also be known that as to how far the children of the PM used the clout and influence of their father for their benefit.
Dr Qadri said that the PM wrote a letter to the Supreme Court cleverly requesting it to investigate the Panama leaks under the Pakistan Commissions of Inquiry Act 1956, which was a tried and tested methodology of running away from investigation. He said that the PM should present himself for accountability unconditionally, adding that legislation should be carried out without any delay for establishment of powerful commission. He said that whosoever looted the national wealth should be held answerable but accountability of the first family is foremost and paramount in view of the revelations made by the Panama papers.
The PAT Chairman said that it is already very late and the rulers want to buy more time. He said that important papers and proofs were removed from the way during treatment in London. He however added in the same breath that proofs currently available are enough to prove the PM guilty. He further said that accountability of the PM is the joint responsibility of the opposition and state institutions. He said that unannounced public meetings of the PM reflect his anxiety and nervousness. He said what is to be seen is how far the parliamentary opposition fulfills its national responsibility of accountability.