Alhidayah Camp 2016: Youth urged to play their part against terrorism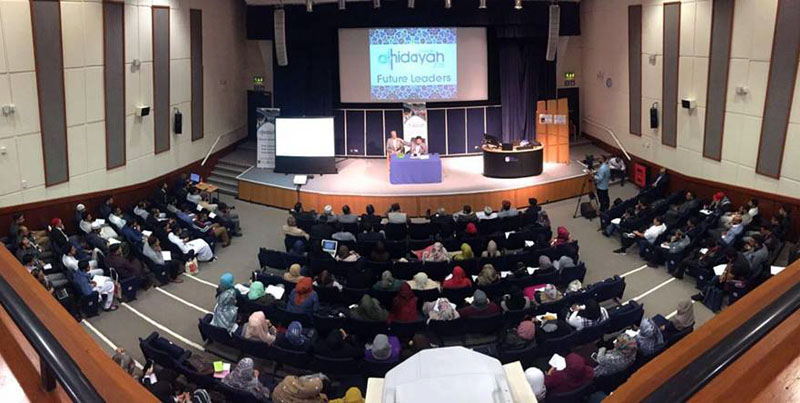 MQI (UK) arranged an annual three-day Alhidayah Youth Camp between August 27 and August 29 in Stoke in Trent, which was attended by hundreds of male and female youth and students from across Europe and the UK. The aim of organizing the camp was to educate the Muslim youth and student community about terrorism, militancy, radicalism and increasing trend of Xenophobia in Europe and Britain.
MQI President Dr Hussain Mohi-ud-Din Qadri, Allama Sohail Ahmad Siddiqui, Dr Zahid Iqbal and scholars belonging to different organizations gave lectures in the youth camp on different subjects.
Addressing the participants of Alhidayah Camp, Dr Hussain Mohi-ud-Din Qadri said that Dr Tahir-ul-Qadri achieved a scholarly feat by issuing his Fatwa against terrorism and designing Islamic curriculum on peace. He said that it is now the responsibility of the youth to equip themselves with this 'weapon' and play their role to fight terrorism, militancy and radicalism. He urged the youth to learn religious sciences as well in addition to the modern education so that the challenge of terrorism and extremism could be responded to with the power of knowledge. He underlined the need of introducing modern subjects in the religious seminaries.
MQI (UK) President Sayyid Ali Raza Bukhari and Secretary General Moazzam Raza thanked the participants of the Camp in the concluding ceremony. They hoped that the participants of the camp would play their role to spread the message of love and enlightenment in the world. A special Dua was made for success of Zarb-e-Azb, progress and stability of Pakistan and peace in the world.