South Africa: Various delegations call on Dr Hassan Mohi-ud-Din Qadri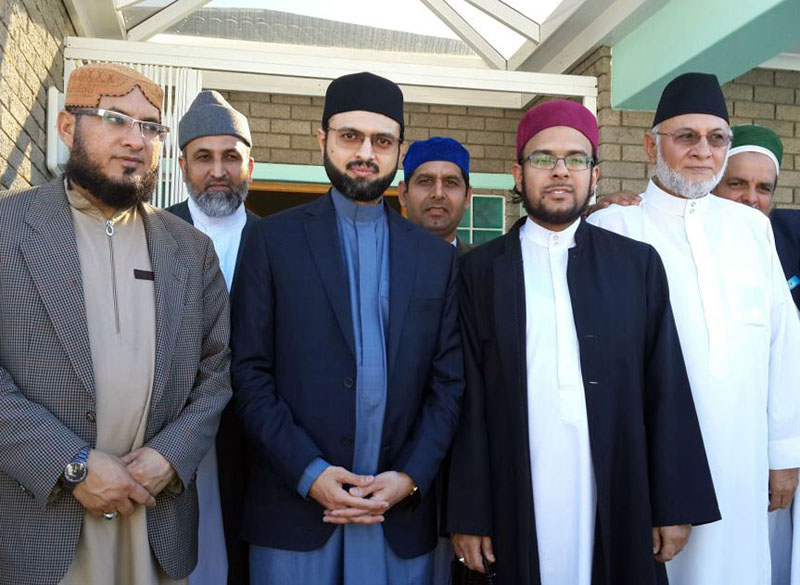 Delegations of religious scholars, traders and local communities held meeting with Chairman MQI Supreme Council Dr Hassan Mohi-ud-Din Qadri in Cape Town, South Africa on April 21, 2017. Mr. Ibrahim Rasool, top official of Cape Town, received Dr Hassan Mohi-ud-Din Qadri on his arrival in the hall. While shaking hand, he told him that twenty years ago, he was privileged to receive Dr Tahir-ul-Qadri, adding that it is a great honour that he is now receiving his son. Maulana Haroon Al-Azhari, Shiekh Saadullah Khan and Sheikh Mahmood Khateeb were leading their respective delegations.
In his meetings, Dr Hassan Mohi-ud-Din Qadri gave a comprehensive introduction of MQI. He told the participants that the only organization working for promotion of Islamic message of peace, love and harmony is the MQI. He said that Dr Tahir-ul-Qadri has dedicated himself to the service of Islam, adding that we have to stand by him and support his efforts.
Javed Iqbal, Rana Asif, Muddassir Hussain, Ali Muhammad, Chaudhry Saeed, Jan Alam, Allama Sadiq Qureshi, Allama Tahir Rafique Naqshbandi, Allama Shaukat Ali Mustafavi, Chand Bahi and Javed Maher attended the meeting.