Cancer awareness programme hosted by MWL Halifax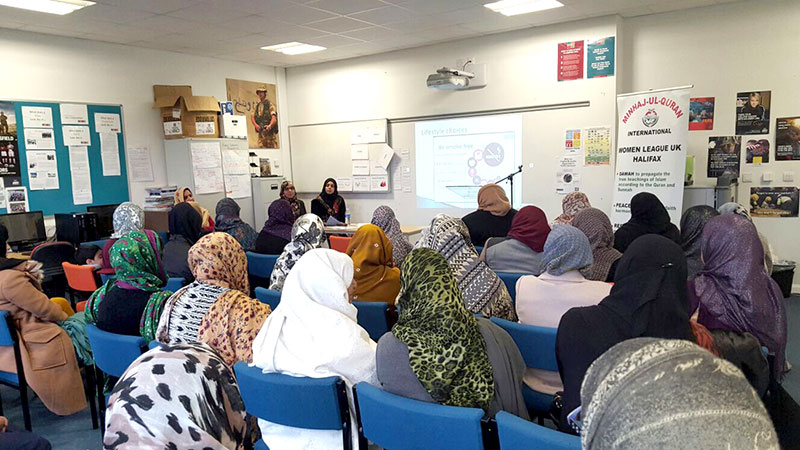 Minhaj Women League Halifax organised a cancer awareness workshop at the Inspire centre on Francis Street, Halifax. The programme was hosted by sister Saiqa Shaheen (MWL Blackburn president) and sister Naseem Hussain.
There was a lovely turnout, and many women attended to gain advantage of the workshops. The programme began by a brief introduction by MWL Halifax President Baji Jameela Akhtar followed by sister Rubina reciting verses from the holy Quran.
The presentation was delivered in both English and Urdu to benefit women from all age groups. Sister Saiqa commenced the workshop in English with a power point presentation highlighting the importance of attending early screening appointments and why it was so important not to ignore them.
She showed figures and statistics of cancer in the U.K. population and the abundance of cancer cases over the years. This was translated by Sister Naseem in Urdu.
Sister Saiqa and Sister Naseem elaborated on some of the symptoms people should look out relating to various forms of cancer. Attendees were shown how to regularly do a check for breast cancer in the correct format.
A small quiz was conducted to see how many people understood the workshop. The workshop was concluded with question and answer session.
Pre-packed food was given to all the attendees. Positive feedback was received from all those who attended, and they expressed interest in further such workshops.