MQI Bahrain holds training session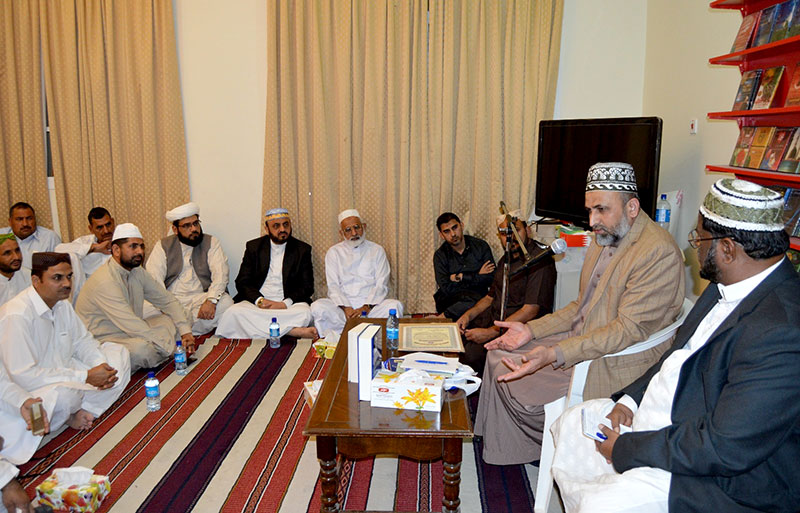 As a part of Milad-un-Nabi ﷺ celebrations for the year 2017, a special training session was conducted by MQI Bahrain in its center located in Muharraq on 19th Nov, 2017. The session was jointly presided by Mr. Muhammad Ashraf Bhinder (Amir MQI, Bahrain) and Mr. Abdul Rahim Chishti (President MQI Bahrain). The session started with Tilawat-e-Quran. Naat Shareef recited by Mr. Sajjad Hassan Qadri Mujadidi (Vice Ameer MQI Bahrain), Mr. Ijaz Ahmed Mirza (Vice President MQI Bahrain), Mr. Ishaq Nadeem (Vice President Majlis Shoora).
Chief Guest for the Milad celebration programs, the global Ambassador of MQI, Allama Muhammad Sadiq Qureshi delivered his keynote address. He explained vision and mission of Shaykh-ul-Islam Dr. Muhammad Tahir-ul-Qadri and Minhaj-ul-Quran International. The honorable speaker highlighted need to work on bringing peace and harmony to the community in the light of Shaykh-ul-Islam's Fatwa on Terrorism.
The honorable speaker also briefed the workers about various projects of knowledge and welfare being operated by Minhaj-ul-Quran International across the world and put emphasis on each member of the training session to understand the same and convey to the public at large for general awareness about vision and mission of MQI.
The chief guest also presented Life Membership Certificates to all new MQI members from all local bodies of MQI Bahrain and appreciated efforts of the caretaker NEC for inviting new members in large number within their short tenure of 3 months.
The training session ended with note of thanks by Mr. Dildar Hussain Qadri (Nazim, MQI Bahrain). All members of National Executive Council and Majlis-e-Shoora of MQI Bahrain attended the training session. Dinner was served at the end of training session to all participants.