Paris: Quaid Day celebrations held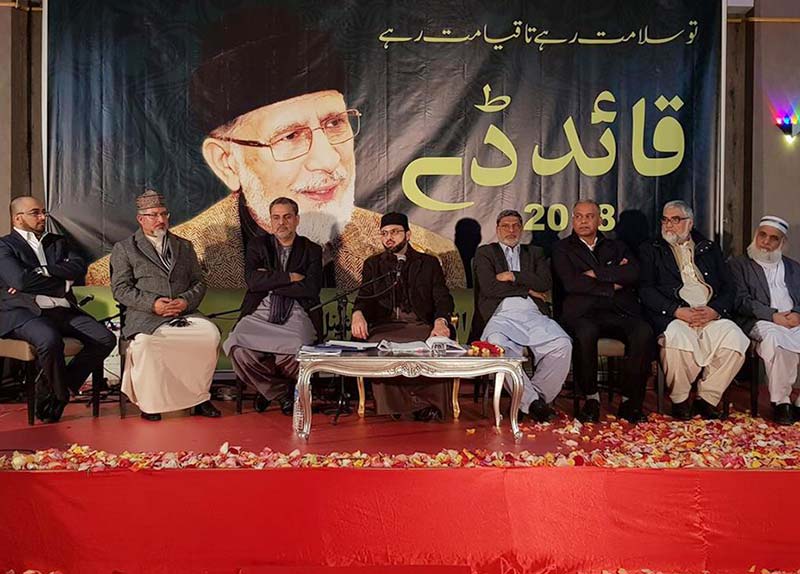 As part of the birthday celebrations of Dr Tahir-ul-Qadri, MQI Paris arranged a ceremony in an adjoining area of the city to pay tributes to the visionary leadership of its leader. Chairman of MQI Supreme Council, Dr Hassan Mohi-ud-Din Qadri was the chief guest on the occasion.
Naat, Nasheed and Qawwali were presented in the ceremony. A special cake was also cut on the occasion. Dr Hassan Mohi-ud-Din Qadri spoke on the subject of 'company' in his keynote address. He congratulated the president Ch. Muhammad Azam and General Secretary Azhar Siddique and others on successful conduct of the programme.
Prior to it, Dr Hassan Mohi-ud-Din Qadri was warmly received at the Charles De Gaulle Airport. Shiekh Zahid Fayyaz, Allama Hassan Mir Qadri, Ch Muhammad Azam, Azhar Siddique and others were present to welcome Dr Hassan who flew from London to Paris.