MQI (London) observes one minute's silence for Holocaust victims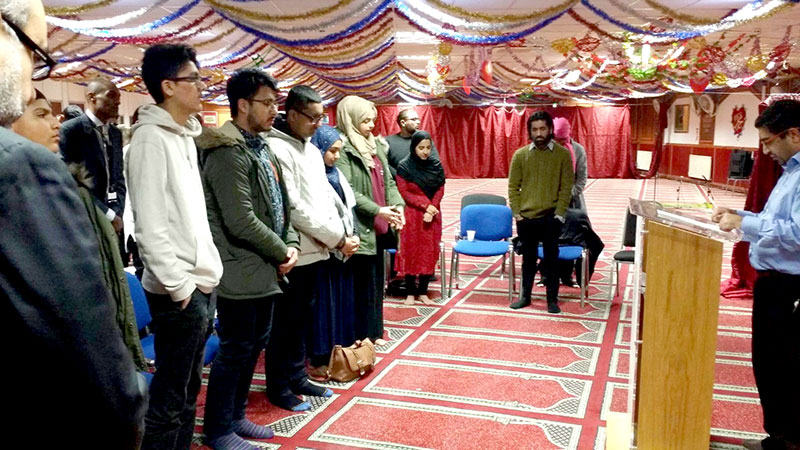 Shahid Mahmood Community Development Executive Minhaj-ul-Quran leading the one minute's silence
Minhaj-ul-Quran International (London) held a one minute's silence in respect of the Holocaust victims and survivors on the 28th of January 2018.
Heart rendering, what the people of the Holocaust went through is unbelievable. People should learn from the stories of people who were affected. The rise of anti-Semitism and the Nazi occupation, their deportation to a local ghetto's, and ultimately the horrifying reality of the infamous death camps such as Auschwitz and the death march they endured. What we learn is peoples inspiring testament to human resilience.
Everyone should know what happened. Our hearts go out to the Jewish people for their suffering. We feel that Holocaust memories are an incredibly important part of history and each and every person touched by the holocaust deserves respect and a place in our hearts.
Unfortunately, the horrors of this time are being repeated over and over in different ways throughout the world, but we hope that by reaching out and understanding each other we will try to avoid such tragedies.