South Africa: Spiritual gathering held under MQI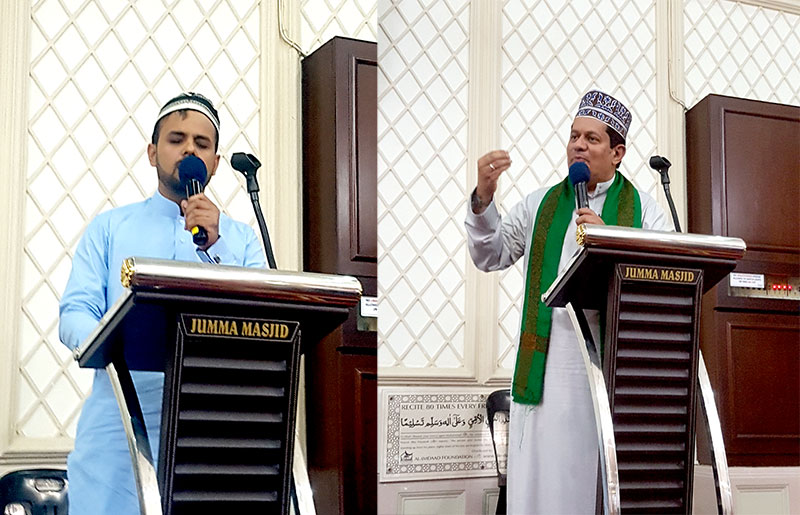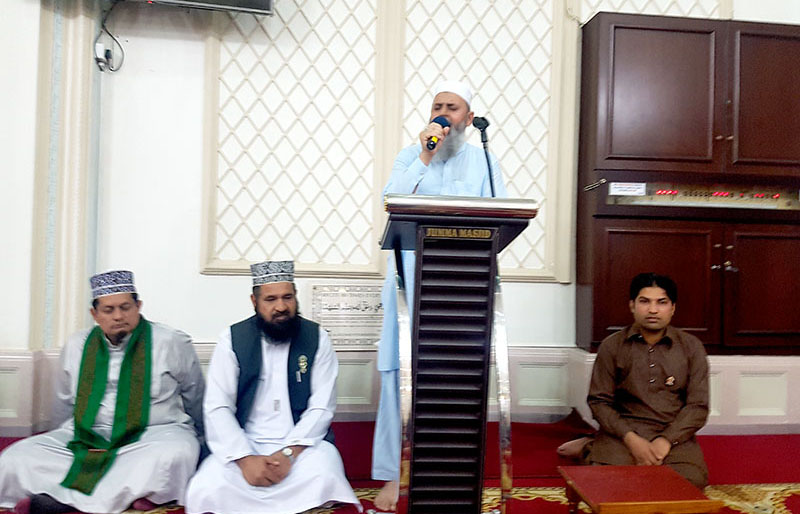 On March 4, 2018, Minhaj-ul-Quran International KZN (South Africa) held a Mehfil of Halqa-e-Durood for the first time at the Grey Street Jumma Masjid Durban (the largest Mosque of Southern Africa) after Maghrib Salaah. Masood Qadri recited Qirat, Allama M Ayyob Tufail Qadri read out Durood Shareef, Sufi Zafer Iqbal Naqshbandi from PMB and M Umair Qadri recited very beautiful Naat.
Hafiz Ismail Khateb, Nazim MQI Ulama Council KZN, delivered lecture about importance of Durood. He said that we, the members of MQI, are very lucky that we got the great personality of Shaykh-ul-Islam who is creating the love of the Holy Prophet (SAW) in the hearts of the people and who started this chain of Halqa e Durood. He said that it was great houner for AV Mohammad (Chairman Jumma Mosque) and him that they visited the MQI Pakistan and met Dr Tahir-ul-Qadri.
Allama Tahir Rafique (President Minhaj-ul-Quran Kzn South Africa) led Zikr and gave a talk about pure intention and forgiveness. He thanked all guests especially AV Muhammad who helped to make this program success.
Asad Hussaini, Umair Sabir, Muneer Abid, Shah Jahan, Ali Hayder, Ashfaq Ahmad, Faqeer Hussain, Ali bhai, Abdul Khaliq PASA, Dr M Shahid, Dr Mohammad Amin (from Sri Lanka) Naeemi Malik and many people attended this program from Durban and the surrounding areas.