South Africa: Hafiz Ismail Khateeb hosts dinner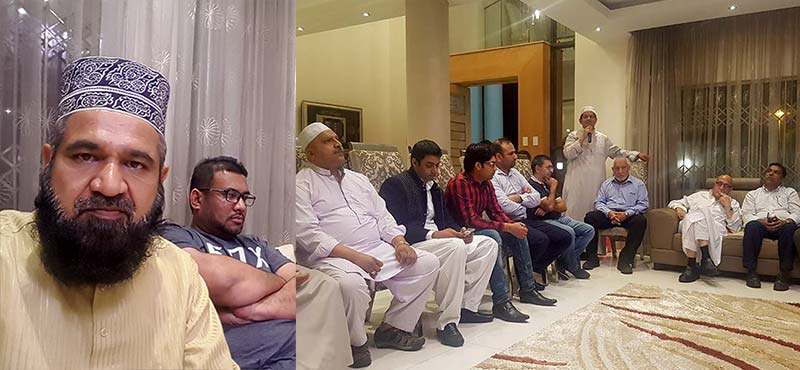 Hafiz Ismail Khateeb, leader of MQI South Africa, hosted a reception in the honour of the MQI workers at his residence in February 2018. Those who attended the reception included Umar Tar Muhammad, MP Allama Rafique Shah, Barrister AV Muhammad, Faisal Mashahadi, MD of MWF UK, Naeem Malik, Yaqoob Khateeb, Hafiz Saeed Khateeb, Allama Ayub Tufail, president of MQI Durban, Allama Rafique Hussain Minhajian, Allama Abdur Raoof Naeem, Al-Haaj Sajid, Zahid Tar, Muhammad Faheem Rana, Asif Jameel, Javed Iqbal, President of PAT South Africa, Asad Hussaini and Shah Jahan.
The proceedings of the reception got underway with the recitation from the Holy Quran followed by Naat. Allama Ismail Khateeb shared his experience of the visit of Pakistan and MQI secretariat.
AV Muhammad and Faisal Mashahdi also briefed the participants about the scale and nature of work of Minhaj Welfare Foundation. They threw light on the mega projects being funded by MWF around the world in the service of humanity. They said that MWF is planning to host a dinner in South Africa in which Mandla Mandela will participate as the guest of honour. Minhaj Islamic Centre and Mosque project is also part of the future. The dinner ended on Dua.