Brescia (Italy): Dr Tahir-ul-Qadri's lecture on 'Moral Excellence and Spiritual Advancement'
Purity of intention at heart of good deeds: Shaykh-ul-Islam Dr Muhammad Tahir-ul-Qadri

Shaykh-ul-Islam Dr Muhammad Tahir-ul-Qadri addressed a conference on man's moral and spiritual development in Brescia city of Italy. The conference was attended by Dr Hassan Mohi-ud-Din Qadri, Sahibzada Hammad Mustafa Al-Madni, Ahmad Mustafa Al-Arabi and a large number of workers and leaders of MQI. The members of the Pakistani diaspora community were also in attendance.
Dr Tahir-ul-Qadri said that the purity of intention makes one's deed acceptable and pure. Every deed done in obedience of Allah's commands and the Holy Prophet's (SAW) teachings become a worship. The more one renders' one intention pure, the greater acceptance of one's worship. Including the pleasure of Allah as the basis of one's act is a favorite deed.
Dilating upon the moral and spiritual development of man, Dr Tahir-ul-Qadri said that we should avoid the desires of one's ill-commanding self. They have the potential to destroy us. He said that he who fights his self successfully is called a 'Mujahid' Allah Almighty likes the act of generosity and dislikes miserliness. The practice of generosity is counted among the excellent deeds and favorite attributes endorsed by Allah Almighty and His Prophet (SAW). Such a person sets a very appreciable example in society whereas those known as misers earn society's censure.
Shields were distributed among the office bearers of MQI Brescia (Italy) at the conclusion of the conference. Those who got the shields included Shafqat Aziz Cheema, Haji Irshad, Sufi Mazhar Iqbal, Khurram, the MQI chapter of Novara, Haji Khalid and Ijaz Yousaf Awan.
Before his address, Dr Tahir-ul-Qadri made Fateha for the father of Haji Ghulam Mustafa Mash'hadi, MQI Italy office bearer and those martyred in the act of terrorism in Pakistan.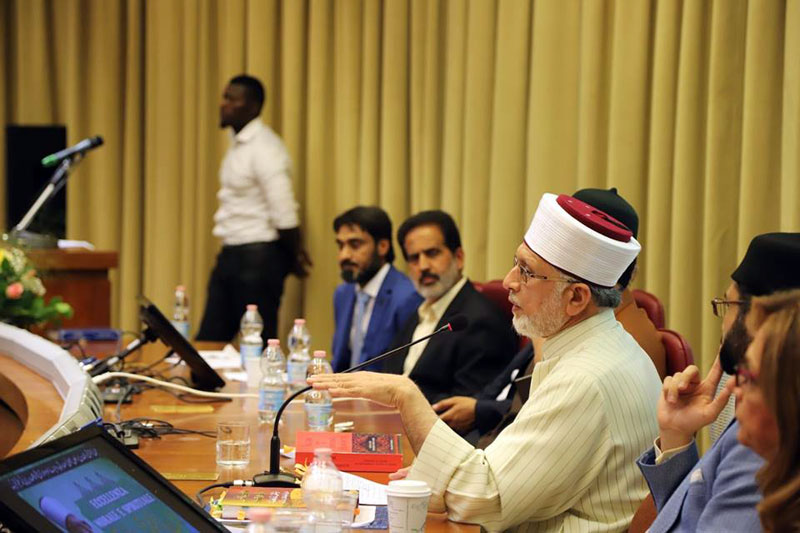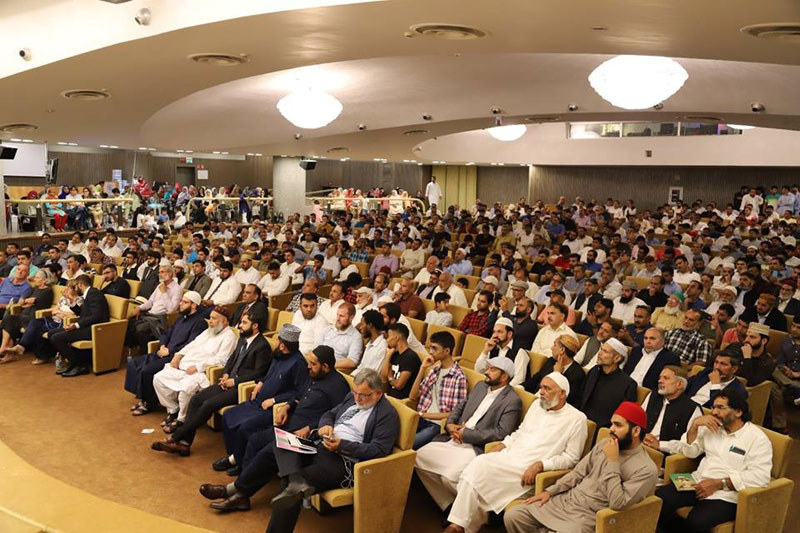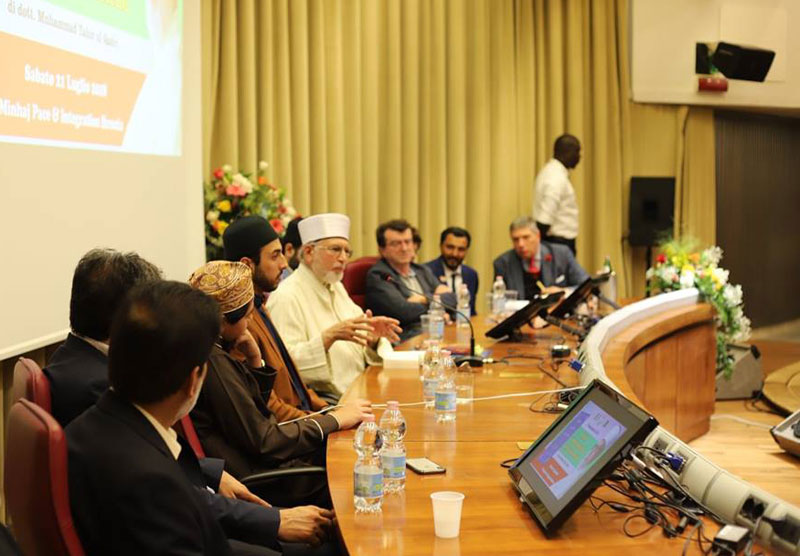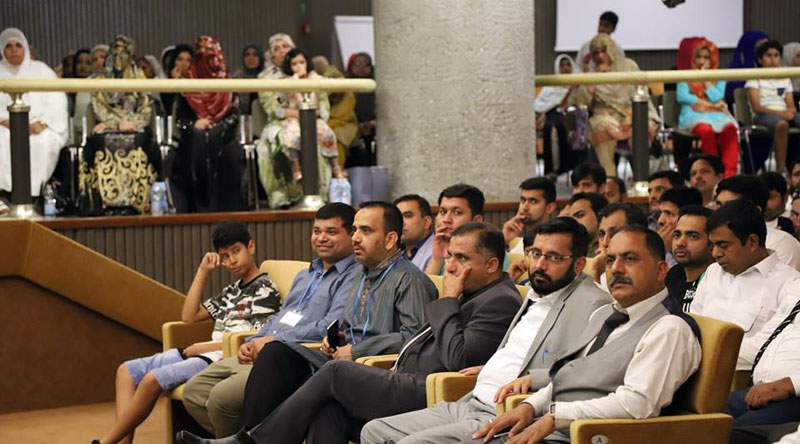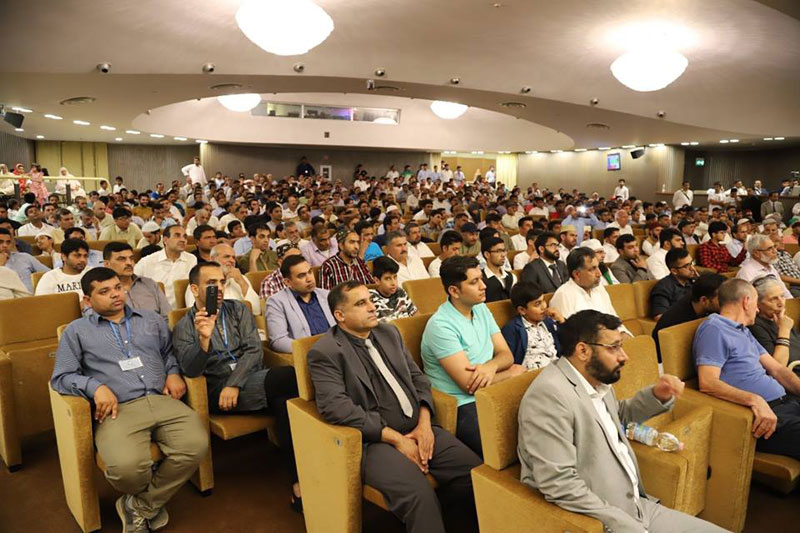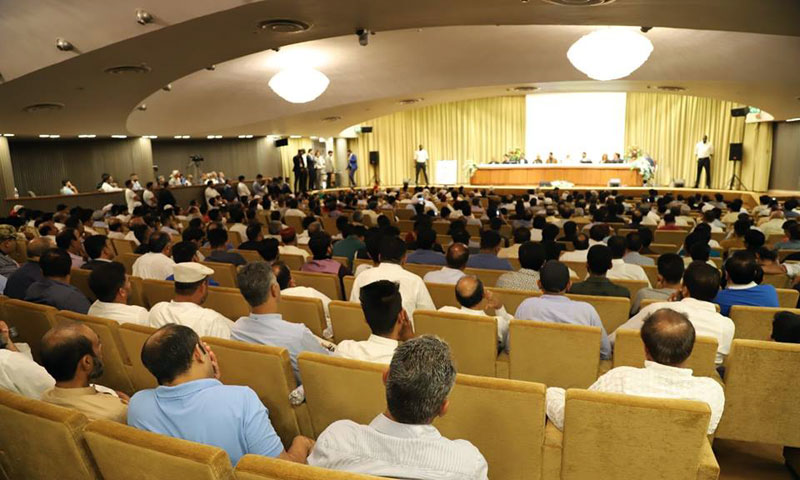 During the first sessions of the conference, which was also attended by senior officials of Italy, Dr Tahir-ul-Qadri spoke about Islam as a religion of peace. He said that the Muslim is the one who connects the hearts of the people. He quoted Hadith, stating that he is the Muslim from whose tongue and hands others are safe.
Dr Tahir-ul-Qadri strongly criticized terrorist organizations such as Al-Qaeda and Islamic State, stating that their actions have nothing to do with Islam. He said that the essence of Islamic teachings is peace within and without.
Dr Qadri said that 'Mujahid' is the one who fights his evil desires successfully. He said that one is confronted with various emotions in life such as jealousy, greed, arrogance, craving for excessive money and power but only those are able to suppress these emotions who have strength of character based on purity of intentions.
Dr Tahir-ul-Qadri gifted the Italian top officials with his Fatwa on terrorism and extremism that he authored a few years ago and which was a major hit around the globe.