Manchester: spiritual gathering held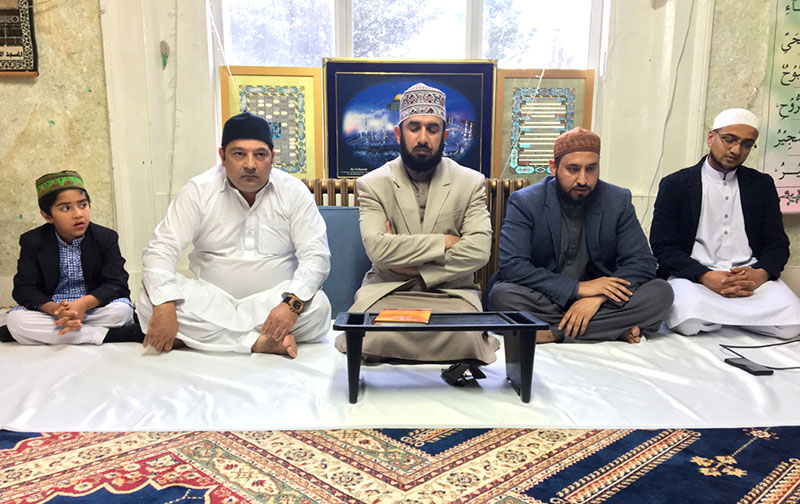 A spiritual gathering was arranged by MQI Manchester which was attended by workers in large number from the Manchester and Ashton regions. The members of the executive and the diaspora community were also in attendance. The proceedings of the event got underway with the recitation from the Holy Quran by Qari Hafiz Zahid-ur-Rehman, whereas Tahir Siraj, Imran Qureshi, Haji Tariq Naseem, Mirza Rizwan Baig, and Muhammad Ashfaq Warsi had the honour of reciting the Naat.
When Muhammad Kabir, Naat Khawan and the executive member of MQI UK, recited Naat in his individualistic voice, it created a spiritually stimulating environment in the gathering as it erupted into slogans. Hafiz Zahid-ur-Rehman conducted the proceedings of the programme.
Allama Muhammad Abdul Siraj Sattar delivered keynote speech on the occasion. He took up the fear of Allah and love of the Holy Prophet (pbuh) as the subject of his address. Imran Qureshi led the Zikr that brought tears in the eyes of the participants. Amir Khawaja, President of MQI Manchester, gave a note of thanks in which he asked the participants to spare time for their busy lives for spiritual and moral training.