MQI Walsall hold Visit My Mosque Day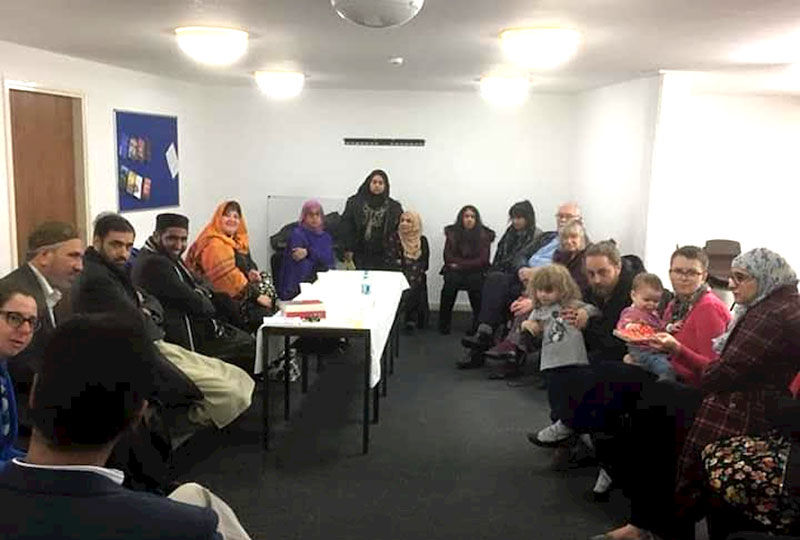 Sunday 3rd march was Visit my Mosque day and Walsall MQI was visited by Michaela Youngson and Rachel Parkinson from the Methodist Church along with other Methodist members.
This event had been organised by Minhaj Sisters as part of our ongoing interfaith work. The event started with tilawat e Quran which our Christian guests enjoyed and after introductions members of MQI Walsall spoke about various projects of MQI especially PEP and Dr Tahir-ul-Qadri's fatwa on terrorism.
Alama Ali Akbar spoke about the church/mosque twinning project that has been running now for 2 years. Brother Khursheed Ahmad spoke about the problems that Muslim people face in their day to day life and sister Rania Hussain Qadri spoke about her visits to the local churches and other Minhaj Sisters interfaith events.
In the end, everyone had a lovely time mingling and having tea and sandwiches. Shaykh ul Islam's books Islam on Serving Humanity were gifted to the special guests along with flowers.
Everyone left with smiles; this was another event successfully organised by Minhaj Sisters.