Church Mosque twinning program awards MQI Walsall and Methodist Church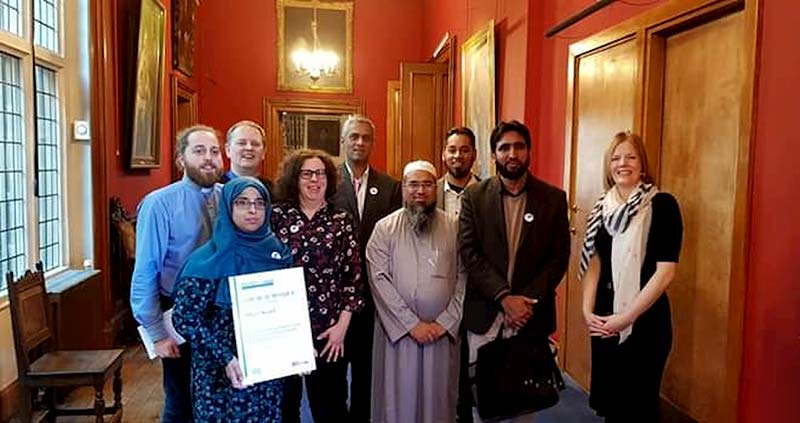 MQI Walsall was twinned with the Methodist circuit two years ago. Since then their interfaith work has been going from strength to strength. As a result, workers from Walsall were invited to Lambeth Palace along with workers from the Methodist church.
This was an extremely important step towards community and peace building and cohesion. This invitation was after the earlier meeting with Lord Bourne, the minister for faith who praised the work of the mosque church twinning committee.
The Archbishop of Canterbury praised all the workers of the twinning committee and expressed how amazed and happy he was with the interfaith work.
The palace arranged an amazing dinner for all in the palace dining room and to top off an absolutely wonderful day Minhaj ul Quran Walsall won an award for their hard work.
This is all due to the amazing peace and integration work of Dr Tahir-ul-Qadri that has been passed down into workers of this mission.