Australia: Annual Mawlid-un-Nabi ﷺ Conference held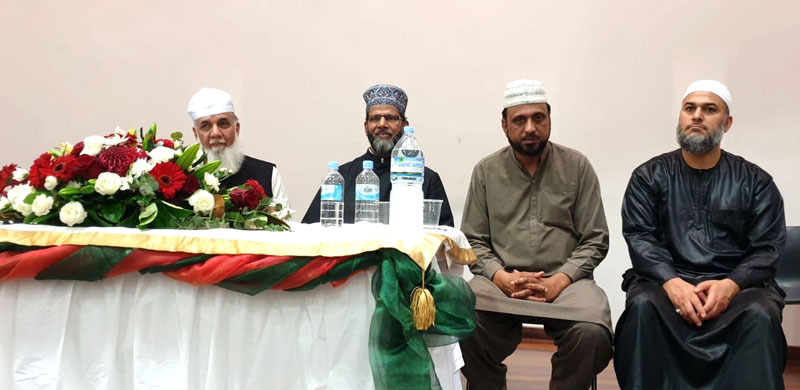 Minhaj-ul-Quran International NSW organised a successful Annual Mawlid-un-Nabi ﷺ Conference on Saturday 2nd November 2019 in Sydney, Australia. The conference was attended by the hundreds of lovers of the Holy Prophet (peace and blessings be upon him) and guests from various parts of Sydney, other states, as well as from overseas. The Mawlid program started with signatory Kids Naat and Qiraat competition, with twelve children presenting Quranic and Naat recitations. The chief guest of the ceremony was Shaykh Allama Muhammad Ramzan Qadri who judged the competition and also distributed the awards among the winning children.
Famous Naat Khawans of Sydney including Fazal Rehman Qadri, Manzar Mirza, and Rasheed Bhatti also attended the program and presented beautiful naats and nasheeds. The famous group Ahbab al Mustafa presented Salat, Salams, Durood, and Naats with Duff in the program and increased the spirituality of the program four-fold. Guest speakers other than chief guest speaker Allama Muhammad Ramzan Qadri including Professor Allama Iftikhar Ali Chishti (who visited from Holland), Shaykh Fawaz Elbaba, and Allama Ahmad Hussain delivered their speeches to highlight the importance of celebrating the birth of the Holy Prophet (peace and blessings be upon him). The program concluded with Durood o Salam, Dua, followed by a grand dinner for all attendees.