Denmark: Dr Hassan Mohi-ud-Din Qadri addresses a seminar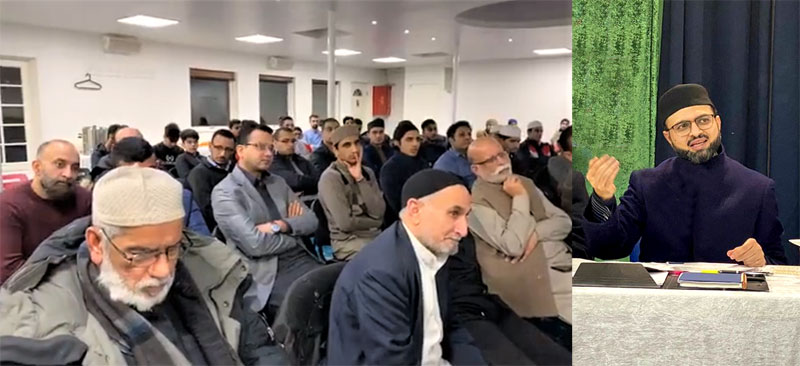 Addressing a seminar on the subject of 'How to become friend of Allah?' held under the banner of Minhaj-ul-Quran Youth League Denmark, Chairman MQI Supreme Council said the role of a spiritual mentor is central in a quest of getting enlightenment. He said Dr Tahir-ul-Qadri became Shaykh-ul-Islam only because he accomplished the spiritual journey under the supervision and patronage of his guide and mentor. He said those desirous of friendship with Allah Almighty should know that the path to Him lies in joining the company of His favorite people.
This program was held in the MQI center in Valby. A large number of people including a few youths from Lebanon and Gambia attended the seminar who later met with Dr Hassan Mohi-ud-Din Qadri. Mushawari group presented a nasheed in Arabic. The women belonging to Minhaj Sisters League also attended the event.