Denmark: Renovated building of Valby Centre inaugurated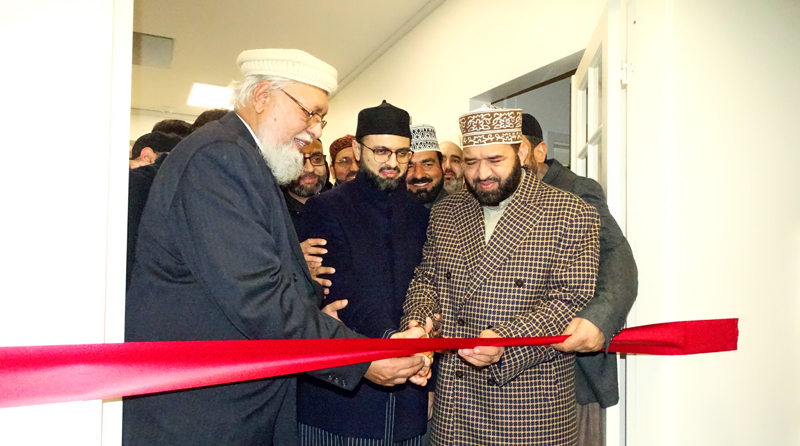 Chairman MQI Supreme Council Dr Hassan Mohi-ud-Din Qadri inaugurated the new building on February 6, 2020. The renovation of the Valby Centre of MQI Denmark has been completed recently. The new office, new Mosque hall, new school rooms, new ablution points, women hall, and toilets have been constructed in the renovated building.
MQI Denmark leaders Allama Ijaz Malik, Sheikh Ashfaq Ahmad, and the office-holders of MYL and MWL received Dr Hassan Mohi-ud-Din Qadri on his arrival. The respected guest greatly liked the new design of the building and congratulated the management on the completion of the new project.