Canada: Quran Khawani held for late mother of Khwaja Kamran Rashid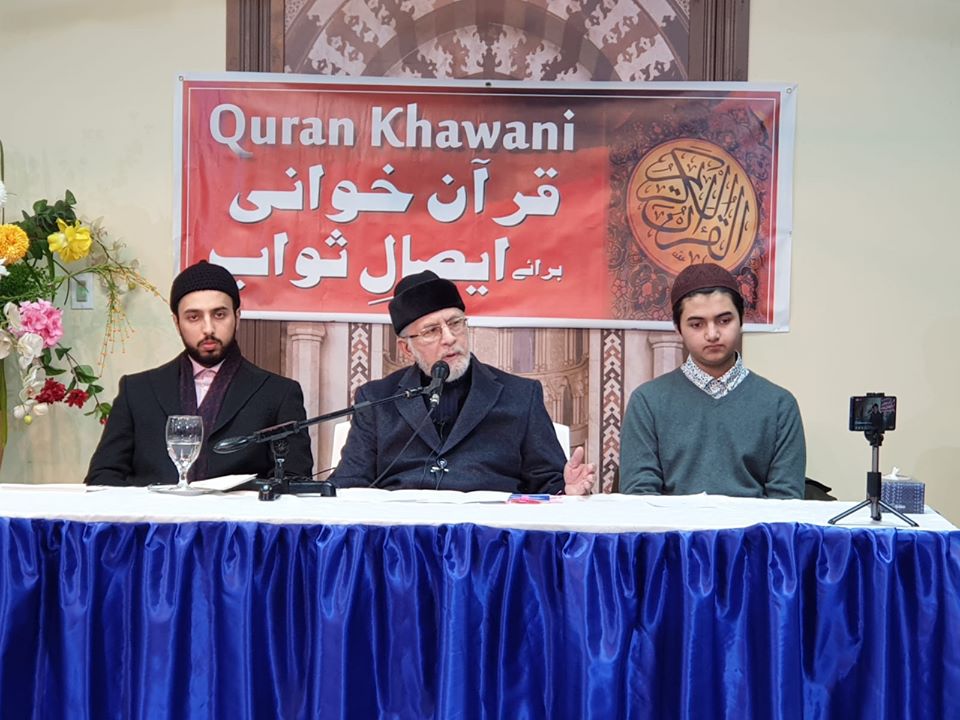 Quran Khawani was held for the late mother of MQI Canada leader Khawaja Kamran Rashid. Shaykh-ul-Islam Dr Muhammad Tahir-ul-Qadri attended the program and spoke to the participants.
Shaykh Hammad Mustafa Al-Madani Al-Qadri, Shaykh Ahmad Mustafa Al-Arabi Al-Qadri and the workers and leaders of MQI Canada and a large number of people from the Pakistani community attended the Quran Khawani. Shaykh-ul-Islam expressed his heartfelt condolences to Kamran Rashid and prayed for the departed soul.