MQI Canada observes Youm-e-Sayyiduna Ali (RA)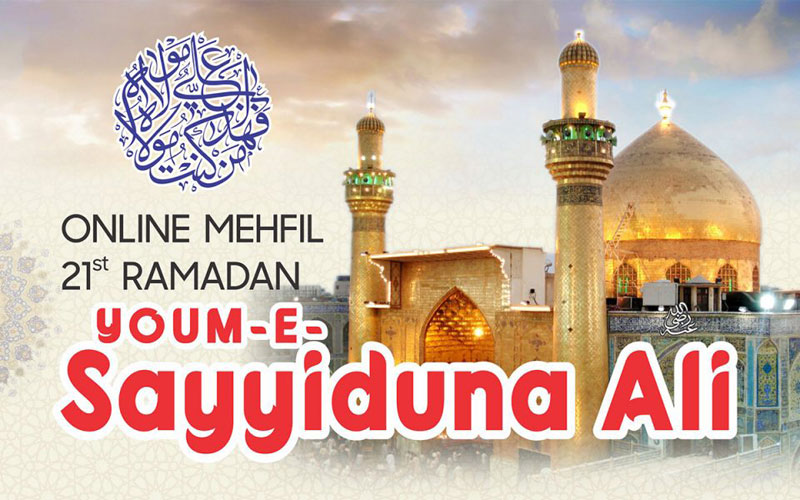 On Thursday, May 14th, 2020, MQI Canada organized the program to observe the death anniversary of Sayyiduna Ali (RA) which was streamed Live on YouTube.
The Mehfil was commenced to mark the martyrdom of Hazrat Ali (RA). Hazrat Ali was the fourth Caliph of Islam and the beloved cousin of our Holy Prophet (SAW) as well. Our very own Qari Shafiq Ahmad Naeemi Al Azhari started the program with Tilawat in his very beautiful and soothing voice. Master of the ceremony Hafiz Umair Waqas then read the translation so that everyone could benefit from this.
Hafiz Umair called upon our next guest, world-renowned Naat Khwan who joined us especially from Pakistan, Syed Zabeeb Masood Shah. Syed Zabeeb Masood recited a Manqabat in the honour of Hazrat Ali (RA). The audience appreciated his presence and was greatly mesmerized by his beautiful voice.
Then, our guest Speaker Allama Muhammad Zeeshan Qadri (Director MQI London, UK) joined us and enlightened the audience with this informative talk. He explained the status of Hazrat Ali (RA). He focused on that in today's day and age, people ask for logical reasons as to why we should remember Hazrat Ali and commemorate any special days. Also, he went on to explain that the Holy Prophet (SAW) had immense love for Hazrat Ali and really appreciated his companionship through his holy life.
Allama Zeeshan advised the audience that we should not just gather and celebrate these special days but, we should learn from the lives of these great saints of Islam. He said that we should take inspiration from Hazrat Ali on how to be the best husband, father, brother, and son and he was the ideal person. May Allah SWT enable us to learn from the great companion (RA) of our Holy Prophet (SAW) and implement his teachings in our lives.
To conclude Allama Zeeshan made the Final Duaa. He prayed for the success of MQI Canada and prayed that all of humanity can find relief from this current pandemic.