COSIS graduate gets distinction in M. Phil at Al-Azhar University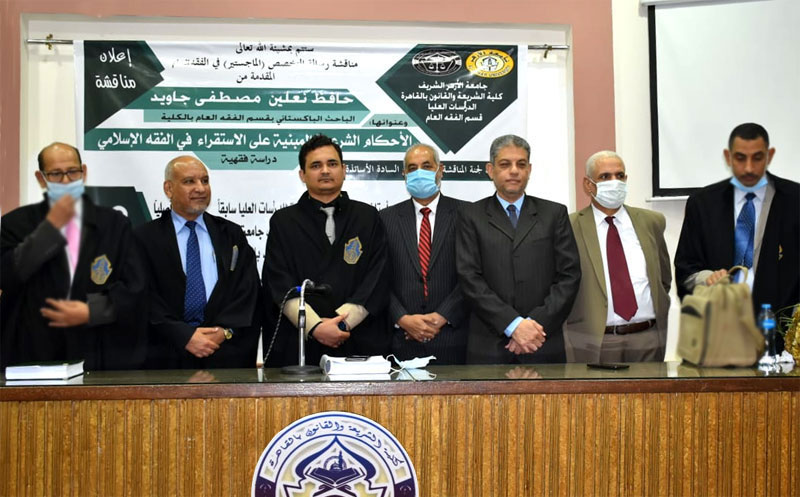 Hafiz Nalain Mustafa Javed Al-Azhari got his education from Minhaj University Lahore and then headed to Al-Azhar University on a scholarship of the Egyptian government for BS (Hons). After completing his bachelor's with a high grade, he took admission in M. Phil in Al-Azhar. He successfully defended his research thesis on November 26, 2020, and passed it with distinction.
Head of Chancellery, Pakistan Embassy, Raja Uzair particularly attended the session. Thesis supervisor Prof Dr Hassan Salah appreciated the researcher for his hard work and stated that Pakistani students exhibit a great passion for learning and excellent conduct during their stay in Egypt. He said we are proud of Pakistani students who continue to serve as a bridge between the brotherly countries of Pakistan and Egypt.
Nalain Mustafa also has the honor to teach at the Al-Azhar University. He especially expressed his gratitude to Shaykh-ul-Islam Dr Muhammad Tahir-ul-Qadri and faculty members for his educational achievements and said that whatever he accomplished in life couldn't have been possible without the foundation laid by COSIS. He said he owes his successes to his teachers at MUL and will remain grateful to them all his life.