Shaykh-ul-Islam grieved over the death of Shaykh Muhammad Ali as-Sabuni
I am extremely grieved at the sad demise of renowned religious scholar al-Shaykh Muhammad Ali al-Sabuni. He was a great scholar with knowledge in the fields of Holy Quran, Hadith and Fiqh. He has rendered services till his last breath 1/2

— Dr Tahir-ul-Qadri (@TahirulQadri) March 19, 2021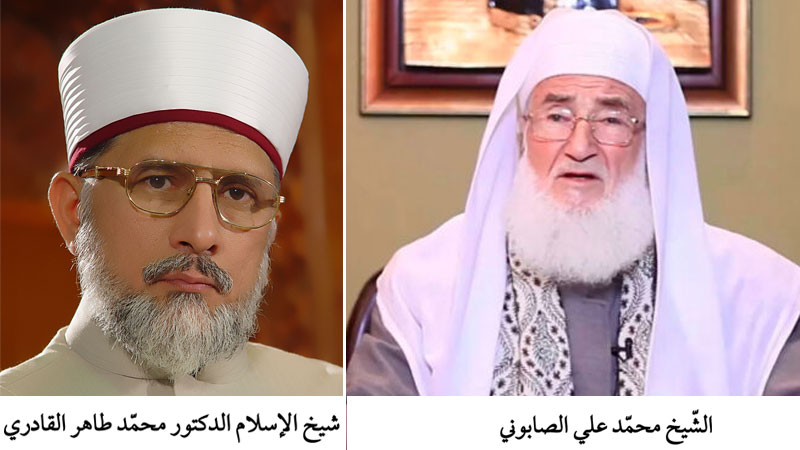 Minhaj-ul-Quran International (MQI) founding-leader Shaykh-ul-Islam Dr Muhammad Tahir-ul-Qadri has expressed his profound sorrow and grief on the passing away of Shaykh Muhammad Ali as-Sabuni, renowned religious scholar, academic, and researcher from Syria. Shaykh Sabuni breathed his last in the suburbs of Istanbul in Turkey.
In his condolence statement, Dr Tahir-ul-Qadri said that the Islamic world has been deprived of a top-notch and credible scholarly personality in his death. "He was a great asset of the Muslim world in general and the Sunni school of thought in particular," he said.
Shaykh-ul-Islam said that Shaykh Muhammad Ali as-Sabuni was a scholar par excellence in the Qur'anic sciences, exegesis, Hadith sciences, and jurisprudence. Besides the religious sciences, he was equally well-grounded in the contemporary sciences. He was the best teacher, writer, and researcher, having the status of an authority in the science of exegesis. His interpretation titled "Safwa al-Tafasir" occupies a unique place in scholarship on exegesis.
Dr Tahir-ul-Qadri said that Shaykh Sabuni's services in the realm of knowledge are unforgettable and the void left by his death will be hard to fill. He said that Shaykh Sabuni dedicated his life to the service of the religion and remained busy in the spread of the light of knowledge till the last moments of his life. He said that Muslims will continue to benefit from his books till the Day of Judgment.
Shaykh-ul-Islam prayed to Allah Almighty to rest the departed soul in eternal peace and give courage and fortitude to his family and followers to bear this irreparable loss. He expressed his most sincere condolences to the bereaved family.