COSIS graduate finishes M. Phil from Al-Azhar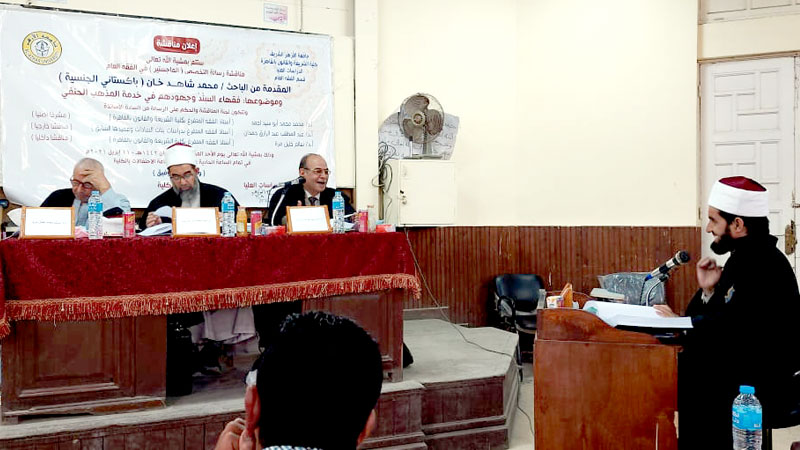 Hafiz Muhammad Shahid Khan Al-Azhari, a graduate of COSIS, has completed his M. Phil degree from Al-Azhar University, the ancient seat of Islamic learning. The Principal and teachers of COSIS congratulated Hafiz Muhammad Shahid Khan on his massive achievement and prayed for his successes.
Hailing from Azad Jammu & Kashmir, Hafiz Muhammad Shahid Khan Al-Azhari passed his thesis with excellent grade. Prof Dr Muhammad Abu Saeed Ahmed appreciated his hard work and devotion and stated that the Pakistani students he came across left a deep impression of excellent manners, and educational performance. He said that the Pakistani students are the pride of Al-Azhar University.
Hafiz Muhammad Shahid also has an additional credit of doing teaching responsibility at Al-Azhar University for the last two and half years. He expressed his heartfelt gratitude to his teachers, parents and Shaykh-ul-Islam Dr Muhammad Tahir-ul-Qadri on his academic achievement stated that their guidance played a principal role in his successes.