MQI USA holds a ceremony to pay tributes to Dr Farid-ud-Din Qadri (ra)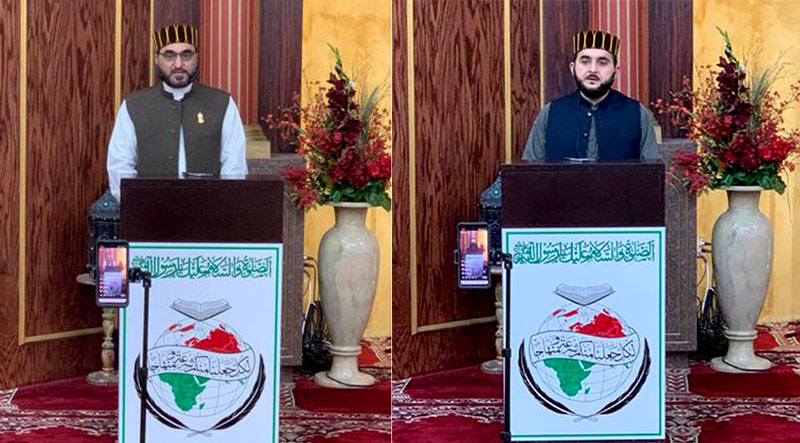 A 48th 'Urs' ceremony of Dr Farid-ud-Din Qadri (ra), the beloved father of Shaykh-ul-Islam Dr Muhammad Tahir-ul-Qadri, was held at central Mosque Ghous-ul-Azam under the banner of MQI USA. Muhammad Razi Niazi, President MQI USA, presided over the ceremony. A large number of people including members of the MQI family attended the event.
The proceedings of the ceremony started with the recitation of the Quranic verses by Qari Syed Ismail Hamdani, whereas distinguished Naat Khawan, Hafiz Muhammad Mukarram Niazi, had the honour of reciting Naat Sharif on the occasion.
Allama Hafiz Saeed-ul-Hassan Tahir, Director MQI Islamic Center KT, presented a brief introduction of Hazrat Farid-e-Millat and his family. He threw light on various aspects of his life including his contribution to spiritualism, religious services and medicine.
Allama Afzal Ahmad Qadri, while speaking on the occasion, stated that Dr Farid-ud-Din Qadri (ra) was a great Sufi who dedicated his life to the service of religion. Dr Ghulam Muhammad Qamar Al-Azhari, in his remarks, spoke about the scholarly status of Farid-e-Millat in addition to talking about his students and teachers. He also threw light on his spiritual journey as well as the life-long passion for learning.
The ceremony came to an end with Naat.