MQI France hosts reception in honour of PTI leaders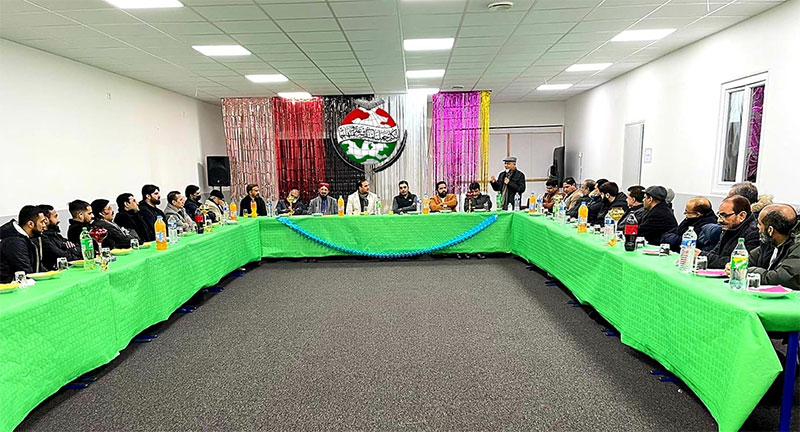 MQI France hosted a reception in the honour of the leaders of the PTI France chapter at the beginning of New Year. The reception was attended by Malik Abid, president of PTI France, General Secretary Chaudhry Afzaal Gondal, Chaudhry Ashfaq Jutt, Chaudhry Afzaal Dhall, Safdar Hashmi, senior leaders of MQI France and the local journalists.
The proceedings of the ceremony got underway with the recitation from the Holy Quran. Zahid Mahmood Chishti had the honour to recite Naat. Raja Babar, president of MQI France, thanked all the guests for sparing time to attend the reception. He announced tht MQI France and PTI France chapters have decided to jointly hold the ceremonies on the national days. He also briefed the participates of the reception about the performance of MQI France in the year 2021.
President PTI Malik Abid thanked the MQI team for inviting him and his colleagues to the reception. He said that it indeed augurs well that PTI and MQI would work together to promote Pakistan and the peaceful message of Islam. The office-holders of PTI France also announced to take life-time 'Rafaqat' (membership) of MQI on this occasion.
Allama Hassan Mir Qadri, while speaking on the occasion, termed the PTI leaders' acceptance of the life-time membership of MQI as great news. He said that both organizations enjoy understanding on issues facing Pakistan and their working together will produce results. He also made a special Dua for the departed soul of Rao Khalil, safety and progress of Pakistan and the martyrs of Model Town.