Quaid Day ceremony held under MQI Canada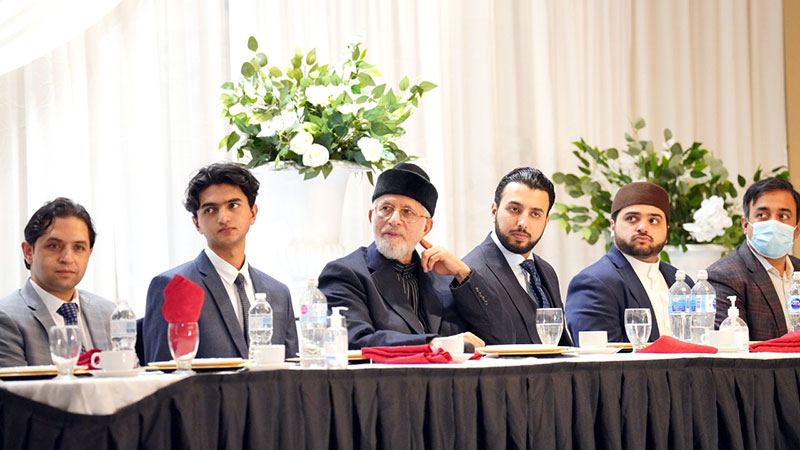 The birthday celebrations of MQI founding leader Shaykh-ul-Islam Dr Muhammad Tahir-ul-Qadri continue by MQI chapters across the world. For the workers of MQI, the day is an occasion to express gratitude to Allah Almighty and renew the commitment and pledge to work for the realisation of his message of peace and harmony.
MQI Canada organized a Quaid Day celebration on February 20 in this regard. Anchorperson Arif Sheikh, Zia-ul-Haq Razi and Abdullah Raja conducted the proceedings of the ceremony. Qari Anas Hasnain, Qari Muhammad Shafique Naeemi al-Azhari, and Qari Abdul Majid Noor had the honour to recite the verses of the Holy Quran in their unique styles. Qaisar Javed from the UK recited Naat in his beautiful voice.
President MQI Canada Khawaja Kamran Rasheed presented the welcome address in which he warmly welcomed all the honorable guests from Canada and elsewhere. Allama Mufti Sohail Ahmad Siddiqui, Kaleem Rasheed, MP Mississauga East-Cooksville, Ms. Ra'na, president MWL, Sheikh Faisal Abdur Razzaq, Islamic Forum Canada, and Arshad Bhatti, CEO TV Toronto 360 shared their views on the occasion.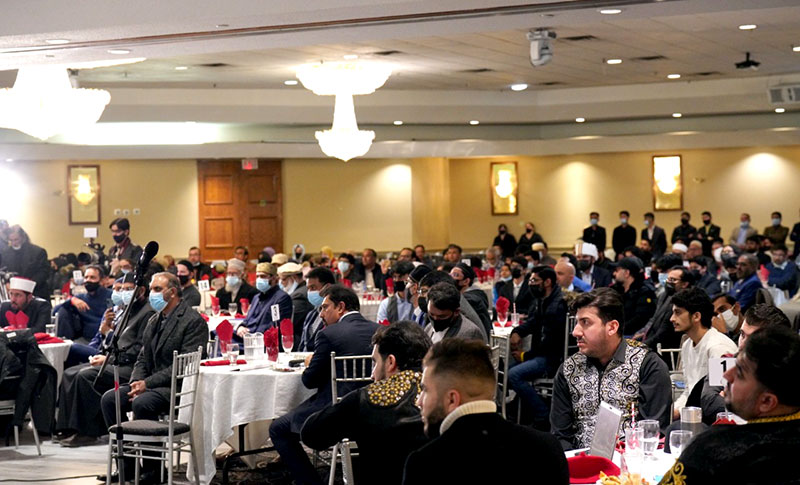 Naat-khawan Milad Raza Qadri recited special Naat and other kalam on the occasion. Shaykh Mustafa Al-Azavi presented a kalam in his beautiful style along with his companions. Arif Sheikh presented a special edition of Daily Pakistan on behalf of Badar Munir Chaudhry, chief editor of Daily Pakistan. Mazhar Shafique, Ibrahim Daniyal, Safdar Hussain, and Sumaira Malik, the representatives of the Pakistani community, attended the ceremony. The special representative of Canadian member of Parliament Shafqat Ali presented a special congratulatory certificate from the Canadian government for Shaykh-ul-Islam.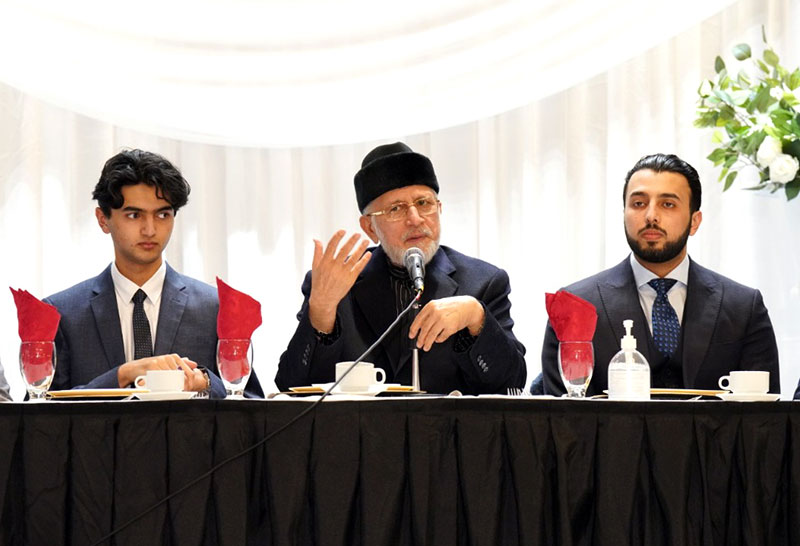 Shaykh-ul-Islam Dr Muhammad Tahir-ul-Qadri delivered a special talk in the ceremony. At the end of the event, Shaykh Hammad Mustafa al-Madani al-Qadri, Shaykh Ahmad Mustafa al-Arabi al-Qadri, Dr Faisal from Houston, Usman Hashim Qadri from California, Kaleed Rasheed, and Khawaja Kamran Rasheed cut the cake of Shaykh-ul-Islam's birthday. Shaykah Ramzi al-Ajam made a special Dua for the good health and long life of Shaykh-ul-Islam Dr Muhammad Tahir-ul-Qadri. All the guests were entertained with food.