MQI Dundee celebrates Quaid Day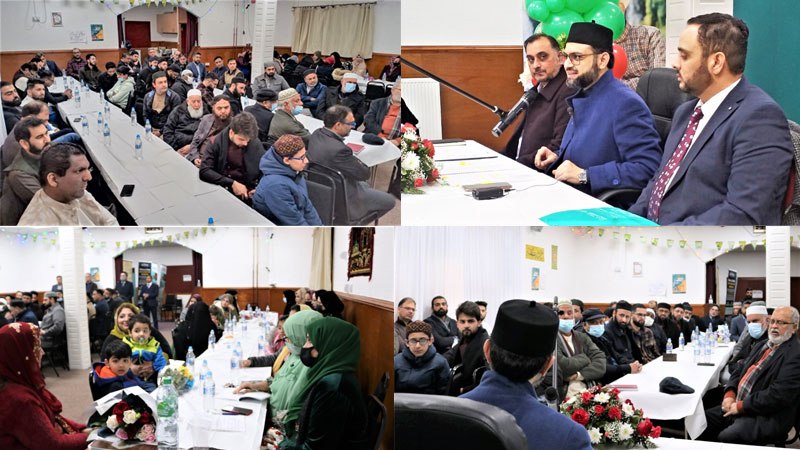 MQI Dundee welcomed Dr Hassan Mohi-ud-Din Qadri, Chairman Supreme Council, MQI, for his organisational meeting and Quaid Day celebrations at Jamia Masjid Bilal, Dundee.
The event was attended by the families of local members and affiliates of Minhaj-ul-Quran International. The attendees learnt about the importance of righteous company and developing a pious character based on learnings from our role model that is Shaykh-ul-Islam Dr Muhammad Tahir-ul-Qadri.
Dr Hassan Mohi-ud-Din Qadri, in his talk on the occasion, threw light on various aspects of Shaykh-ul-Islam. He said that building of a worldwide network of MQI across the world as centers of peace, interfaith dialogue and harmony is a miracle which speaks volumes about the unwavering dedication and commitment of Shaykh-ul-Islam. He said that we are lucky to have him as our mentor, guide and leader.