France: Reception hosted in the honour of Dr Hassan Mohi-ud-Din Qadri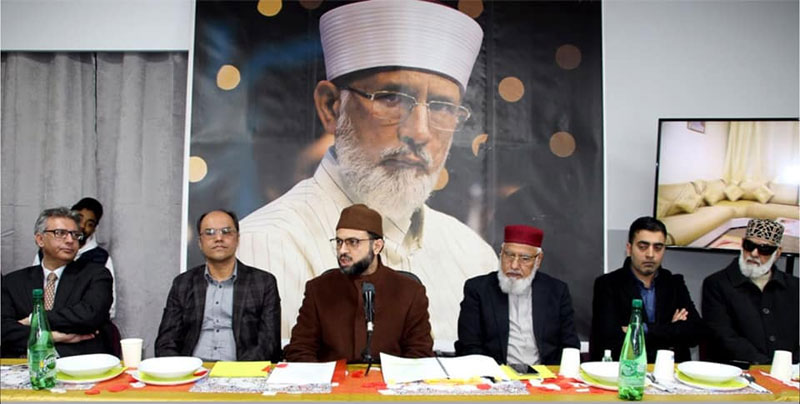 Members of the Pakistani community hosted a reception in the honour of Dr Hassan Mohi-ud-Din Qadri, Chairman MQI Supreme Council. The reception was attended by Pakistan Ambassador Amjad Aziz Qazi, Ehsan Karim, Daniyal Gilani and leading figures from cultural, religious, social and community organizations.
Expressing his views on the occasion, Dr Hassan Mohi-ud-Din Qadri said that Islam is a religion of peace, security, unity and brotherhood. He said that extremists are not only enemies of Muslims and Islam but also negate the efforts for the promotion of international brotherhood. He said that remittances sent by the overseas Pakistanis are like a backbone for the economy of Pakistan. He said that Pakistanis have made a mark in their adopted societies due to hard work and dedication. He said that it is a matter of happiness that all Pakistanis are rendering their services in various walks of life by rising above their narrow, parochial interest. He said that MQI has always advocated unity and promotion of the prophetic teachings.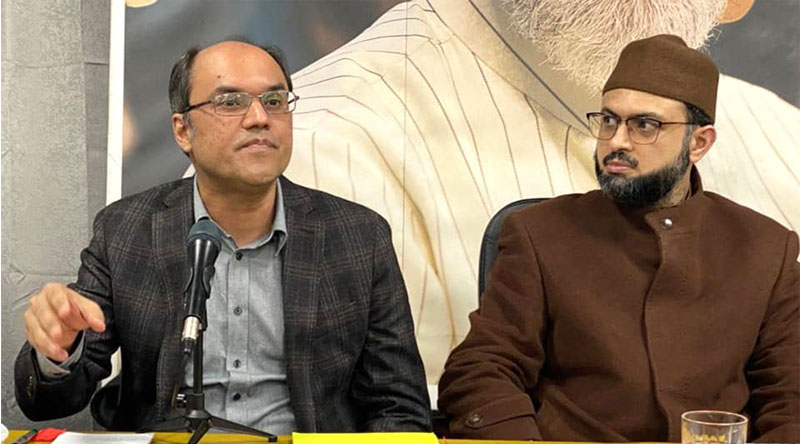 Pakistan Ambassador to France Amjad Aziz Qazi said in his speech that Minhaj-ul-Quran has played its role in cementing the Pakistani community. He said that Shaykh-ul-Islam Dr Muhammad Tahir-ul-Qadri's services for the promotion of peace and knowledge are praiseworthy. He said that the Islamic cultural centers set up by MQI are serving the Pakistani and other Muslim communities well.
Those present in the reception included Malik Abid, Qazi Amir Yousaf, Nadeem Deero, Arshad Marth, Mirza Asif Jaral, Sultan Babri, Malik Mushtaq Pasha, Adeel Jutt, Abdul Qadeer, Malik Munir Ahmad, Ashraf Gondal, Muhammad Shakeel Bhatti, Raja Babar, Hamza Naeem Ch, Aqif Ghani, Haji Abdul Ghafoor, Allama Hassan Mir Qadri, Babar Hussain, Daniyal Gilani, Tariq Ch, Mahr Muhammad Arshad, Tahir Arshad, Qazi Monam, Owais Mustafvi, Haji Muhammad Altaf, Raja Tariq, Tahir Abbas Goriya, Salman Azam, Muhammad Faisal. Senior MQI leader Haji Nazir Ahmad Khan made a Dua for the martyrs of Model Town, Kashmir, and Pakistan Army as well as for security and peace in Pakistan.