Dr Hassan Mohi-ud-Din Qadri reached Germany on a 4-day tour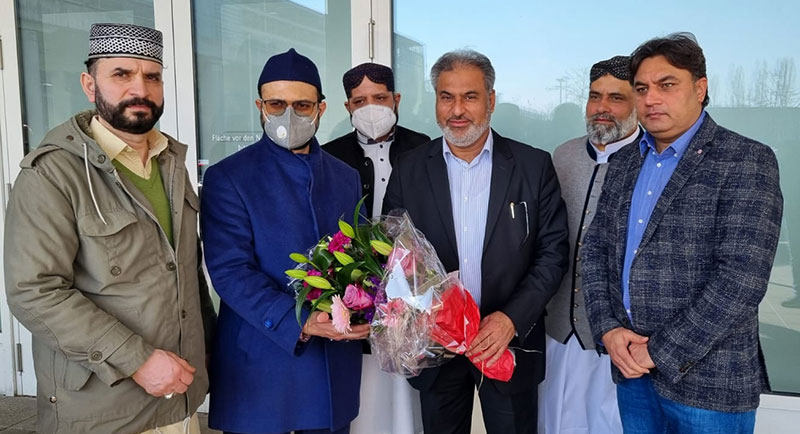 Chairman MQI Supreme Council Dr Hassan Mohi-ud-Din Qadri reached Germany on a 4-day tour. He will meet the members of the Pakistani community, representatives of religious and social organisations and cultural bodies as well as the literary people during his stay. He will also preside over a meeting of the National Executive Council and address the participants of the NEC. Dr Hassan will also attend several ceremonies to be hosted in his honour by the Pakistani community. Besides this, he will also address seminars on the topic of Islam as a religion of peace and security.
The leaders of MQI Germany warmly received Dr Hassan Hussain Qadri on his arrival. In his brief talk on the occasion, he said that MQI is promoting brotherhood, unity and interfaith engagement across the world. He said that the extremist attitudes have wreaked havoc on the unity of humanity. He further stated that all of us will have to play their religious and national duty to put an end to hatred, adding that those associated with MQI are the ambassadors of peace.
It is pertinent to mention here that Chairman MQI Supreme Council is on a 28-day organisational tour of the UK and Europe. Before coming to Germany, he has already completed his visits to the UK, France and Spain. He is scheduled to go to Sweden, Denmark, and Italy afterwards.