Spain: MQI is the largest peace movement of the 21st century: Dr Hassan Mohi-ud-Din Qadri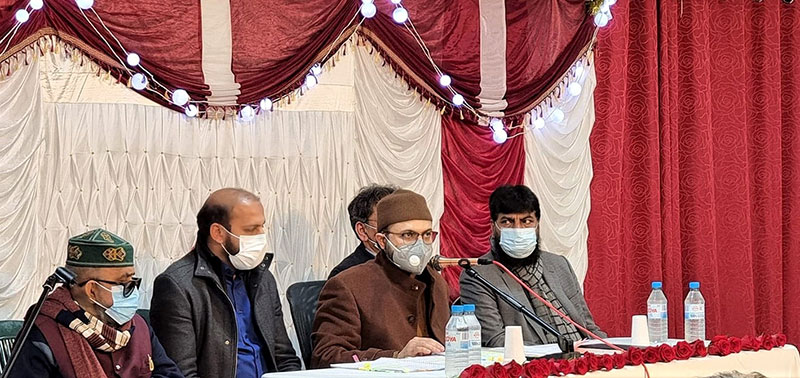 Chairman MQI Supreme Council Dr Hassan Mohi-ud-Din Qadri attended a workers' convention held under the banner of MQI Spain. In his speech, he said that MQI is a movement working for the promotion of peace and knowledge in the world. He said that MQI has created an impact and presented real teachings of Islam before the world to allay their misperceptions. He said that the credit for the amazing work of MQI goes to its workers who have been at the forefront of efforts to promote peace and build bridges. He said that no other organization has such workers as those associated with MQI, as they have been trained morally by Shaykh-ul-Islam himself.
Dr Hassan Mohi-ud-Din Qadri further said that MQI is the largest scholarly movement of the present century. He said that our network is spread in over 100 countries where we are engaged in the mission of promoting peace, dialogue and harmony. He said that we are lucky to be working for the great causes. He said that MQI is bringing people together in this day and age of mischief by promoting love. He asked the workers to play their active role in fostering the great message of Shaykh-ul-Islam in the world.
Those present on the occasion included Sayyid Zulqarnain Shah, Zill-e-Hassan Qadri, Hasnaat Mustafa Hashmi, Khurram Shabbir, Muhammad Iqbal Chaudhry, Syed Rafaqat Hussain Shah, Faheem Ansari, Qadeer Ahmad Awan, Anjum Shahzad, Muhammad Shoaib, Danish Saleem, Atif Ehtasham, and others